Mudragada Padmanabham demands separate category to Kapu Community
Kapu leader and political activist Mudragada Padmanabham places a special demand before the government
He asks for a special category only for the Kapu community so as to not to create differences with other communities
A special commission is studying the Kapu community on giving them the reservation under BC category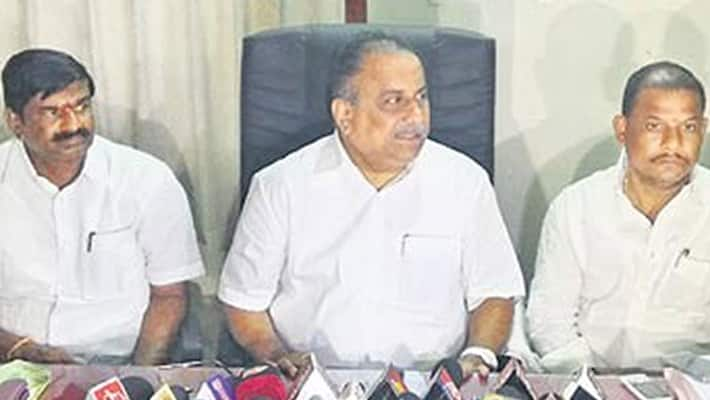 Kapu activist and former MP Mudragada Padmanabham fighting for reservation to the Kapu community under the Backward Class has now placed a special demand with the Andhra Pradesh government. He demanded a separate category in the Backward Class apart from the existing ABCD categories in order to avoid indifferences with other communities.
BC reservation is divided under ABCD categories and each caste is classed into the categories according to rules. Mudragada wrote a letter to the AP Chief Minister Nara Chandrababu Naidu, seeking for a special category for sub castes in the Kapu community to avoid conflicts with other communities.
This division may not be easy and feasible with the critics claiming that such an allotment would result in more conflict and injustice to the other castes.
A commission is studying the Kapu community in order to finalise it the reservation and divide the sub-castes among relevant ABCD categories. However, Mudragada's new demand has made the work more complex. 
Last Updated Mar 31, 2018, 6:38 PM IST