From Aadhar to shop licences, Andhra government-run Seva Kendra's turn fake document hub
Mee Seva offices were introduced by the government for speed, transparency and accountability services
But now they have become the hub of corruption with fake certificates – change in Aadhar, birth, death information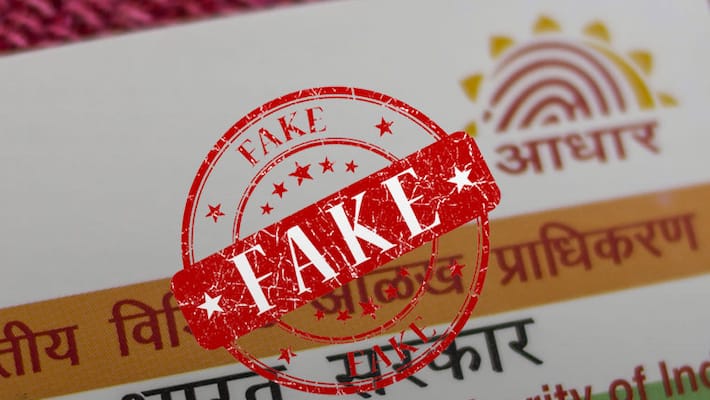 Whether it is Aadhar, death certificates or aqua lake permits, the Mee Seva Service Centres in Andhra's West Godavari district can help you get any of these fake documents.
These Centres which were opened for speedy and transparent services now have become a centre for corruption. And for all this, the government has to be blamed as without any checks, it issued permits to every Internet centre in the district to run Mee Seva services.
There are 1,570 centres in the district through which 316 citizen services belonging to 22 government departments are available. With the inclusion of Employment notifications and exams fees, there are 350 services available in these centres. Lack of supervision of the government officials on these private Mee Seva centres is the reason for the growing corruption.
Rs. 1.20 lakhs government transactions take place through the Mee Seva Centres every month among which are revenue, civil supplies, agriculture and electricity are many.
Government officials do not educate the people on identification of fake certificates. People can login to Mee Seva official website and can avail information after submitting the application number received from Mee Seva Centre. One can verify from earlier Mee Seva certificates else download the barcode app from Google Play Store and scan the barcode on the certificate to identify whether it's real or fake.
In 2016, Lakshmi Mee Seva Centre from Akiveedu was cancelled and the owner was fined Rs 50,000 for issuing fake certificates.
Tadepalligudem Kobbarithota Mee Seva Centre owner was caught in forgery of the signature of RDO.
Nidamarru Mee Seva Centre owner issued fake permit for fish ponds and was arrested. Penugonda Centre issued fake voter ids which was a huge scam.
On Saturday, the education certificate verification scam was busted and Nidamarru Tahsildar Sunder Raju warned of severe criminal charges for the culprits.
Last Updated Mar 31, 2018, 6:35 PM IST