Drunk man helps cobra cross the road, what happens next will shock you
A man was bitten by a cobra when he tried to catch it
The local residents immediately rushed him to a hospital
He survived the incident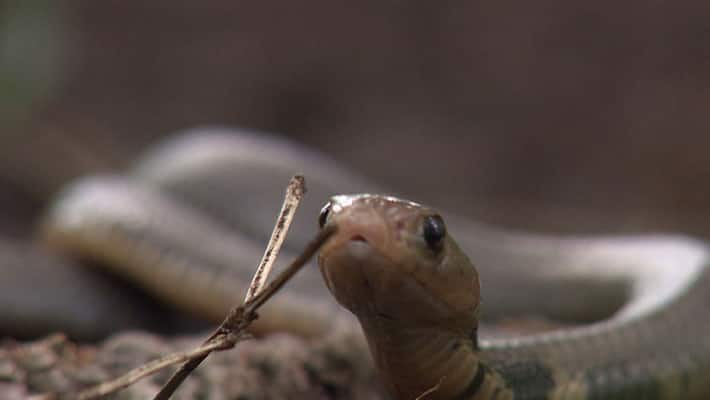 A man was bitten by a cobra when he tried to catch it but escaped death after being given immediate treatment. This incident happened on Wednesday in Kotha Veedi in Lingalavalasa panchayat of Srikakulam district.
According to reports from local residents, a cobra entered a home in Kotha Veedi. The family informed the neighbours but they couldn't drive it away.
Few women who had come back from temple and Ayyappa devotees came in seeing the snake. They started worshipping the cobra and offered it milk.  In the meantime, Santosh in a drunken state was passing by. He saw the snake and without any precautions lifted it with his two hands and left it on the other side of the road.
In the process, the snake bit him on his finger. Noting the blood on his finger, the sarpanch representative Dungaswamy took Santosh on his bike to Narasanna Hospital.
Doctor Padmavathi immediately gave him first aid and saved him. He was later shifted to Srikakulam RIMS (Rajiv Gandhi Institute of Medical Sciences) for better treatment.
Last Updated Mar 31, 2018, 6:46 PM IST