Is Chiranjeevi a replacement to Dasari Narayana Rao?
Dasari Narayana Rao was the most respected personality in the Telugu Film Industry
The veteran departed actor director was always for everyone in the filmdom, giving his blessings to one and all
With his death in May, there is a vacuum which needs to be filled
Will Chiranjeevi be able to fill the stalwart's shoes is yet to be seen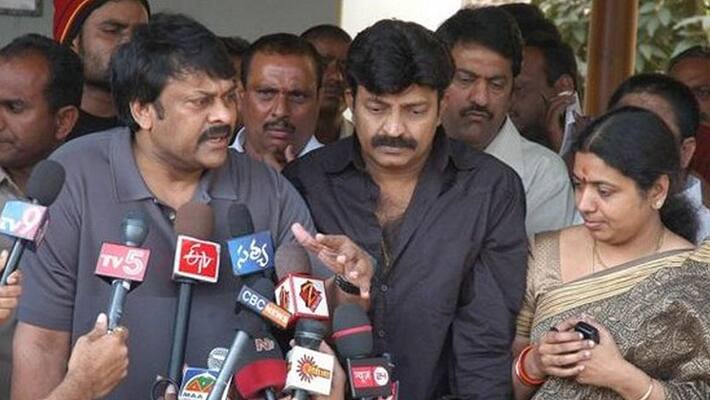 Dasari Narayana Rao was the most respected of film personalities in Telugu Film Industry for his kindness. He gave equal respect to every technician in the field and also encouraged every small budget film.
With the sudden death of the stalwart this May, Telugu filmdom witnessed a vacuum, especially the lower strata in the industry mourning their loss. Everyone wondered as to who would be able to fill his shoes?
But with recent activities seen in Tollywood, Megastar Chiranjeevi seem to be slowly filling the vacuum created by Dasari. Small budget films are seeking his blessings and even big banner films wish to launch their films through his hands.
Recently actor Dr Rajasekhar and his wife Jeevitha kept aside their personal differences and invited him to promote their film PSV Garuda Vega. Chiru also expressed his heartfelt desire for the film's success.
Though right now Chiru has been bestowing his blessings and launching films, the day may not be far off when he slowly concerns himself with other aspects. 
Last Updated Mar 31, 2018, 6:50 PM IST