Is another new political party in the offing in AP?
Political trends suggest that a new political party may be established in AP.
This includes Congress leaders along with Kapu community leaders and Dalit leaders.
The new party would be a society-based party on the lines of BSP in UP.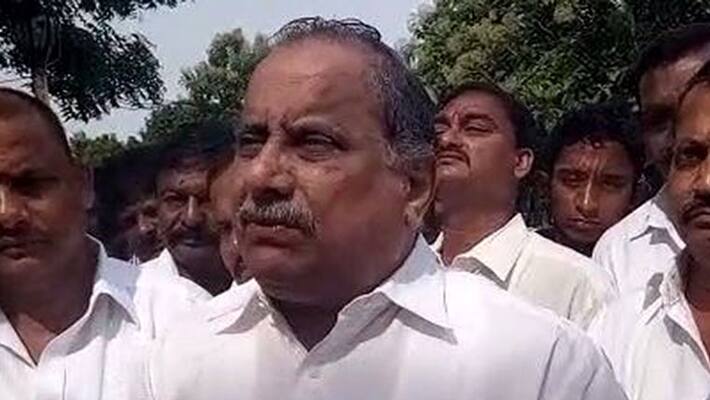 Andhra Pradesh may soon see the rise of a new political party on the basis of social communities in the lines of BSP (Bahujan Samaj Party) established by Mayawati in Uttar Pradesh. The party would predominantly comprise of the two influential communities in the state, Kapu and Dalit communities.
The two communities, which have the major vote bank and which are suppressed in the state, decided to raise their voice through the most influential platform of law making. Talks as to this effect are taking place with the first step being the installation of Ambedkar's statue in the locality of Kapu leader Mudragada Padmanabham's native place of Kirlampudi in East Godavari District.
Recently, the upper caste order had removed Ambedkar's statue in Garagaparru village in West Godavari district, which led to a lot of tension. So the Kapu leaders along with Dalit leaders took a first step to install Ambedkar's statue in East Godavari district.
Former Amalapuram MP GV Harsha Kumar organised a meeting with the University Professors on Saturday seeking unity among the BCs and SCs. He said the next CM would be a Dalit if everyone fought united. Another former MP Chinthamohan suggested that the Kapu-Dalit combination party will be on the formula of Mayawati's BSP.
The unity of Mudragada-Harsha Kumar-Chinthamohan may lead to a new political scenario. Congress Former Minister Sailajanath, former MLAs Pamula Rajeswari Devi, Pendem Dorababu, Koppula Raju and others participated in the installation of Ambedkar's statue, giving rise to a deep political connotation.
Last Updated Mar 31, 2018, 6:46 PM IST