Fatima Institute of Medical Sciences students facing the brunt of politics
Kadapa Fatima Institute of Medical Sciences students are caught between political parties
YSRCP Guntur legislator accused Chandrababu of showing a partial attitude towards the students
He said AP CM failed to do justice to the students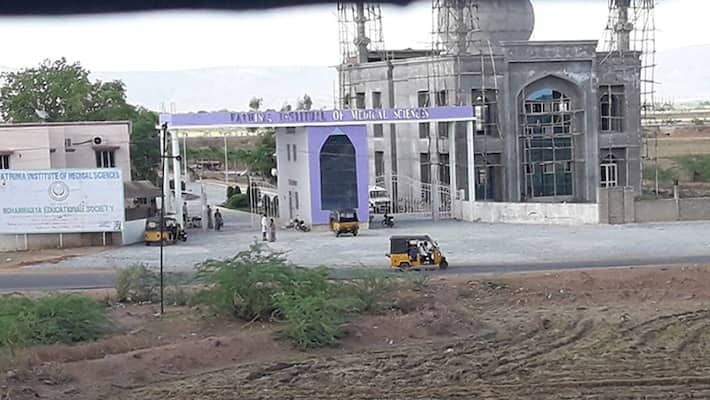 Yuvajana Sramika Rythu Congress Party Guntur legislator Mohammad Mustafa Shaik alleges that Andhra Pradesh Chief Minister Nara Chandrababu Naidu failed to do justice to the Kadapa Fatima Institute of Medical Sciences students. 100 Medical students of 2015-16 Batch lost their seats due to the fraud played by the college management.
He demanded as to why the CM is not intervening on behalf of the students when he promised to do so. He raised the issue of nativity asking if the CM 's failure to respond to the issue stems from the college being in the province of Kadapa, the fort of opposition YSRCP.
Mustafa revealed that YSRCP supremo YS Jaganmohan Reddy wrote a letter to the Health Department Minister Jagat Prakash Nadda requesting him to save the future of the students and that his Parliamentarians are ready to bring the students to Delhi. But yet there's no response from the government.
He requested the government to consider the future of the students and see to their justice.
Fatima Students' hopes were shattered when the Supreme Court bench dismissed AP government's memo seeking to accommodate nine students each in the 11 medical colleges in the state. The students lost their admissions due to de-recognition of their batch by the Medical Council of India.
Last Updated Mar 31, 2018, 6:45 PM IST