Family feud leads to murder of man, 5-year-old niece
A young man along with the 5 year-old daughter of his brother were found dead before an old wine shop
Police are suspicious of family feud which led to the murder of the two persons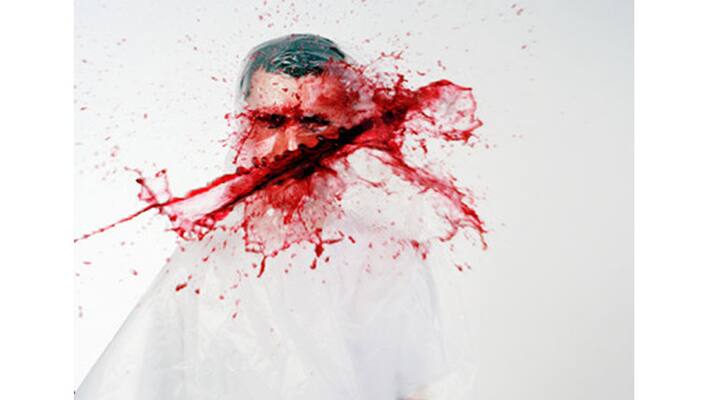 A young man and his brother's 5-year-old daughter died under suspicious conditions on Tuesday between Amrutaluru-Pedapudi villages near Tenali-Cherukupalli R&B highway.
According to police sources, Raparla Subbi Krishna and Jhansivalli belonging to Amrutaluru village have two sons Suresh Babu and Satish. Suresh Babu is married with two young daughters while Satish got married this year,March, to a girl from SC Mala community though Satish belonged to the Khamma community. Both the brothers were running a fertilisers and pesticides shop.
Satish's marital life fell into trouble during its early stages and both the husband and wife had been living separately in their respective homes. In spite of talks of mediation, the couple didn't reconcile.
Satish is very fond of his brother's youngest daughter 5-year-old Charitha Choudhary and always took her along with him. In this context, Satish had an audit in Tenali and took Charitha along with him on Monday evening on a two-wheeler promising to buy her crackers for Diwali.
But when they didn't reach home by night and Satish's mobile phone was switched off, the worried family went in search of them along the way to Tenali. They couldn't trace them and were hopeful of seeing them in the morning when suddenly they received news of the dead bodies lying before an old wine shop between Amrutaluru-Pedapudi villages.
Police were called in and they found a blade, some money and a mobile phone near Satish's body. His arms had blade marks and the necks of both the dead bodies had black oil marks. Fingerprint experts and dog squad were called in from Guntur who collected evidence from the crime area.
The crime scene was visited by Tenali DSP M Snehalatha, Tenali One Town CI Bellam Srinivasa Rao, Chunduru in-charge CI Battula Kalyan Raju, Amrutaluru and Chunduru SIs RS Srinivas and K Victor and in-charge RI MVR Brahmam. The bodies were handed over to the family after post-mortem.
Amrutaluru SI RS Srinivas registered a complaint lodged by Suresh Babu and are investigating the case assisted by Chunduru in-charge CI Battula Kalyan Raju.
Last Updated Mar 31, 2018, 6:42 PM IST