'Note-for-Vote' allegations are baseless: Chandrababu
AP CM Chandrababu reiterated that he had no role in 'Note-for-Vote' scandal.
YSRCP leader Alla Ramakrishna Reddy has requested for a CBI enquiry.
Alla alleged that the Telangana government was trying to close the case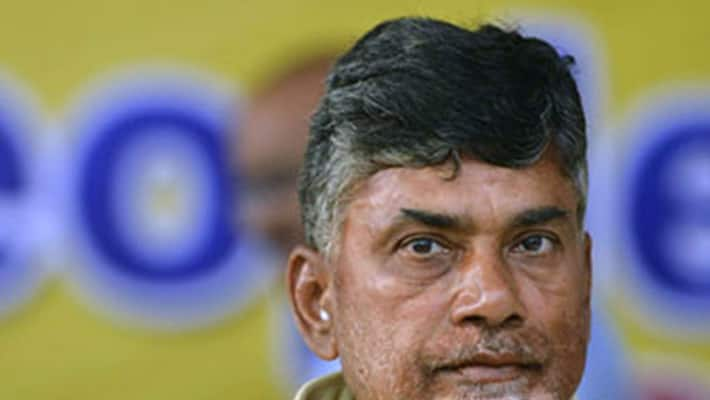 Andhra Pradesh Chief Minister Nara Chandrababu Naidu responding to the PIL filed by Yuvajana Sramika Rythu Congress Party Mangalagiri legislator Alla Ramakrishna Reddy in Supreme Court reiterated that he had no role in the  'Note-for-Vote' case.
In the PIL filed by the YSRCP leader, it was alleged that Naidu was involved in the 'Note-for-Vote' case and sought from the court a re-opening of the case files.
Naidu told the press that he had no role to play in the elections in Telangana, which he claimed was "unimportant and irrelevant" as far his party was concerned..
The 2015 political scandal started off when the TDP (Telugu Desam Party) leaders of Telangana state were caught in a video footage, aired in the media, offering bribes to a nominated MLA for his vote in the 2015 elections of Telangana Legislative Council.
The then TDP MLA Revanth Reddy was arrested by the Telangana Police when he was offering Rs 50 lakhs to MLA Elvis Stephenson. Revanth was then presented before the court of justice and sent to jail.
Similarly, the phone conversation, which was quoted as the voice of Chandrababu with MLA Stephenson was aired in the news media. TDP accused Telangana Rashtra Samithi and YSRCP of falsely trapping its MLA to tarnish the image of the party.
Last Updated Mar 31, 2018, 6:36 PM IST