Chandra Nandini ends leaving Shweta Basu Prasad bereft
Kotha Bangaru Lokam heroine Shweta Basu Prasad earned fame with her character of Queen Nandini in Chandra Nandini
The historic serial of Ekta Kapoor has come to an end according to a Shweta's post in Instagram
Now that she has free time, she may think of her re-entry into films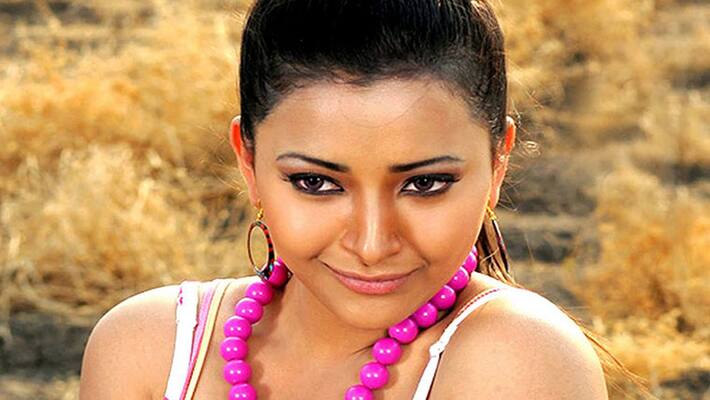 Shweta Basu Prasad became a star overnight in Tollywood with her teenage love story in Kotha Bangaru Lokam with Varun Sandesh. She earned the affection of the Telugu audience with her bright smile and her natural acting skills.
Her second film with Nikhil in Kalavar King didn't do so well in the box office. After a slow spell with small roles, Shweta once again came to the limelight with her Nandini character in Chandra Nandini historical soap in Star Plus opposite Rajat Tokas under Ekta Kapoor's direction. The serial is dubbed for the Telugu audience and telecast in Maa Gold.
The serial shot its last episode on October 31 and an emotional Shweta posted a farewell note in Social Media.
"Every journey comes to an end and so has the journey of Chandra Nandini. I fail to find words to express my mixed emotions right now. Thank you @ektaravikapoor for this lovely experience. I thank the entire cast and crew of Chandra Nandini - the creative team, the directors, co actors, make up, hair, setting, camera, spot, production department. It breaks my heart to think that I won't be going to studio from today to marvel the set or meet the team or dress up to transform into Nandini. I thank my friends and family for their constant love and support. And above all, I bow my head and join my hands to thank all the Chandra Nandini fans, our audience for so much love and making Maharani Nandini so unforgettable @starplus #chandranandni".
She then posted a picture of the entire cast as they all gathered for a get-together at a popular hotspot. 
"And then we party! Thank you team Chandra Nandini for taking my get together invitation seriously and actually showing up after shoot/coming all the way. What a perfect evening to culminate the lovely journey together as a team...as a family."  
Shweta till now busy with her Hindi soap may now have time to think of films as she earned rave reviews for her performance as Maharani Nandini.   
Last Updated Mar 31, 2018, 7:05 PM IST