AP to recruit 800 constables, will it solve the border problem with Odisha?
Recruiting constables is in view of the security scenario in Andhra-Odisha border
It is also an effort to strengthen the police force in Left-Wing Extremism-affected districts
Here are the reasons why AP's border problems with Odisha will not end any time soon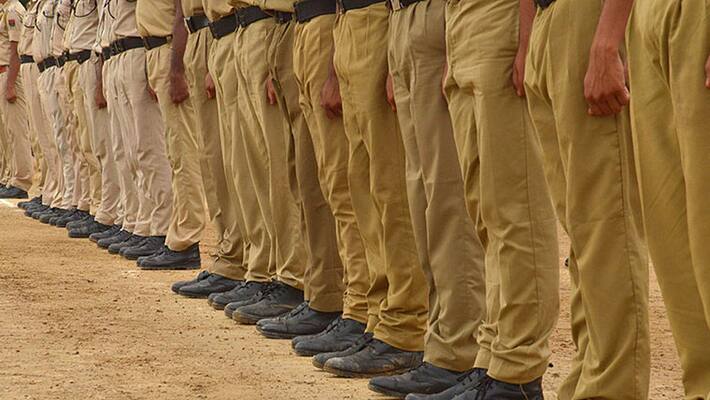 The Finance Department has issued an order clearing the proposal for recruiting 600 civil and 200 Armed Reserve constables in Visakhapatnam rural district, Visakhapatnam City Commissionerate, East Godavari and West Godavari districts.
The state Home department recently sought permission for recruiting 800 constables (150 civil and 50 Armed Reserve in each of the four districts) "in view of the security scenario in Andhra Odisha Border (AOB), merging of seven mandals of Khammam district into AP from Telangana and also the ongoing works of Polavaram multi-purpose project".
The recruitment of 800 constables will be in addition to more than 4,000 constable posts sanctioned for the state in June last.
The AP State Level Police Recruitment Board will fill these vacancies through a direct recruitment drive, according to Special Secretary (Finance) Hema Munivenkatappa. 
What is the problem?
Odisha and AP are trying to resolve the border controversy involving 88 villages. With regard to Kotia and its neighbouring 21 villages in Koraput district, the Supreme Court had granted status quo. It had even sought a report from the interstate boundary committee.
The base for problem between Odisha and Andhra Pradesh was laid down on April 1, 1936 when the respective states were not even formed. Before 1936, the villages of Kotia Panchayat came under Jeypore Estate. But as the decision was taken to form separate province based on the language in 1936. But it took years to conduct the survey and in the year 1942 a joint survey conducted by Odisha, Bihar and Madhya Pradesh gave its report.
Accordingly, seven villages of Kotia Gram Panchayat - Turia, Barabandha, Talakanti, Gumelpadara, Mathalamba, Suliamari and Katraguda under Patangi block were identified as the revenue villages for Odisha and came under the Odisha government. Kotia Gram Panchayat has a total of 28 revenue villages.
However, due to some glitch 21 villages were not surveyed by the Odisha government. Thus when Andhra Pradesh was formed in 1955, these 21 villages were taken into account by the Andhra government. Odisha still claims these 21 villages belong to them but Andhra is adamant that these villages are with the state as it had included them in their survey.
Apart from Kotia, districts of Ganjam, Gajapati and Rayagada bordering AP and Odisha are in contention.
Last Updated Mar 31, 2018, 6:49 PM IST