TDP won the Nandyal and Kakinada elections through money and media: Ambati Rambabu
Ambati Rambudu flayed Andhra Pradesh Chief Minister Chandrababu Naidu for Nandyal and Kakinada win
He accused TDP of playing dirty politics in the constituencies with the influence of money
He sarcastically commented that IG Venkateswara Rao should be honoured for TDP win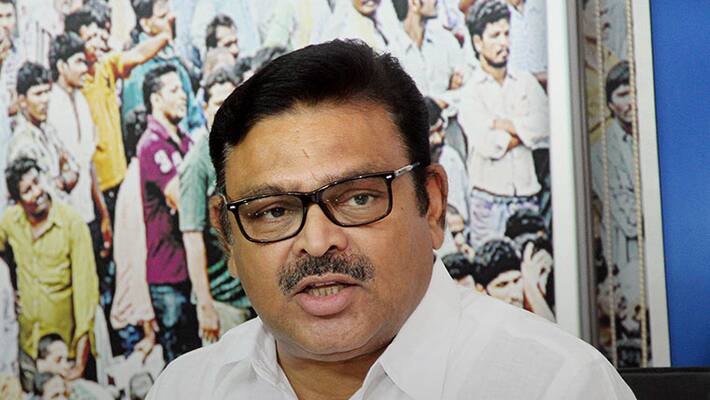 Ambati Rambabu, YCP (Yuvajana Sramika Rythu Congress Party) official spokesperson, congratulated Intelligence General AB Venkateswara Rao for the TDP (Telugu Desam Party) win in Nandyal and Kakinada elections.
Speaking to the media at the party central office in Hyderabad, Ambati sarcastically commented that IG worked the hardest among all the TDP leaders. He said IG and his team need to be felicitated for their hard work in the election.
He criticised that Andhra Pradesh Chief Minister Chandrababu Naidu had not organised a celebration meeting but a meeting on the election expenditure on Nandyal and Kakinada election. He said that TDP won Nandyal and Kakinada election only through money, media, poll and political management.
He also warned them not to expect the same result in 2019 general elections. He said it would be impossible for Chandrababu to manage polls for 175 constituencies. He criticised that it would not be possible to buy people then.
Speaking about the controversial remarks about YCP leader Gautam Reddy, he said the party immediately suspended Gautam Reddy on his remarks. He also warned that the party would not tolerate indiscipline among its leaders.
Last Updated Mar 31, 2018, 6:34 PM IST