Alla Ramakrishna Reddy files PIL in Supreme Court on Chandrababu's role in 'Note-for-Vote' case
YSRCP MLA Alla Ramakrishna Reddy has approached the court over Chandrababu's role in 'Note-for-Vote' case
He pleaded to the court that Telangana ACB failed to procure the necessary evidence against Chandrababu in spite of his role
His writ petition requested the court to hand over the investigation to CBI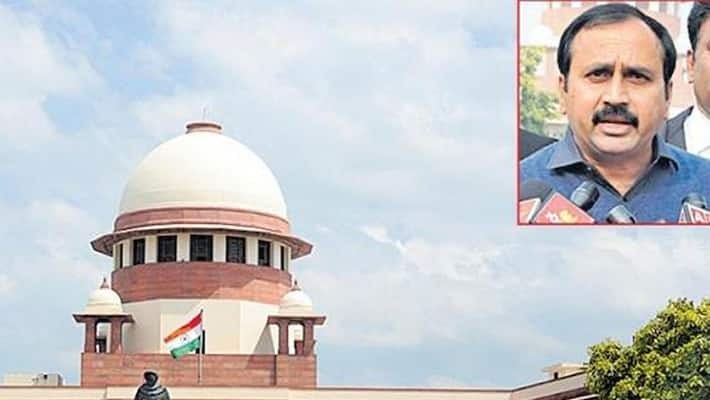 Yuvajana Sramika Rythu Congress Party MLA Alla Ramakrishna Reddy filed a petition in the Supreme Court on Chandrababu's role in the 'Note-for-Vote' case. He petitioned the court that the Telangana Anti Corruption Bureau (ACB) failed to collect the evidence even though Chandrababu had a role in it and stopped further investigation.
His writ petition which requested the court to hand over the case to CBI as the culprits are very influential was accepted by the court and was attached to the pending primary petition. The court ordered for investigation of both the petitions. Advocates Ponnavolu Sudhakar Reddy and T Vijaya Bhaskar Reddy filed the petition on behalf of Alla.
The main accused in the petition are Andhra Pradesh Chief Minister Nara Chandrababu Naidu, former TDP (present Congress) MLA A Revanth Reddy, Bishop Harry Sebastian, Rudra Uday Simha and Matthaiah Jerusalem.
Alla had submitted a criminal appeal seeking to include Chandrababu as the accused in 'Note-for-Vote' case and the Supreme Court issued orders on 06.03.2017 to further investigate the case. The present writ petition has been attached to the criminal appeal under the orders of Supreme Bench Chief Justice Deepak Misra, Justice AM Khanwilkar, Justice DY Chandrachud on Monday.
Meanwhile Alla expressed his happiness that the Supreme Court has accepted his PIL in the 'Note-for-Vote' case. Addressing the media afterwards, Alla said, "Telugu people know how Chandrababu was caught in the 'Note-for-Vote' case. ACB had proved that the phone call to Stephenson was made by Chandrababu from Lakeview Guest House. ACB stated that Forensic department confirmed this evidence. According to Section (10) of Evidence Act -1872, these evidences would suffice but a secret treaty between Chandrababu and Telangana CM K Chandrasekhar Rao is causing the case to be closed. That's the reason we filed a PIL seeking the intervention of Supreme Court. We want the case to be handed over to CBI and Chandrababu can never escape now".     
Last Updated Mar 31, 2018, 6:45 PM IST