Uncertainty shrouds TikTok, Oracle deal as Trump says ByteDance can't keep control
Trump on September 19 said he was giving his blessing to the proposed deal. On Monday (September 21), however, Trump said Oracle would need to have "total control" and ByteDance will need to step back.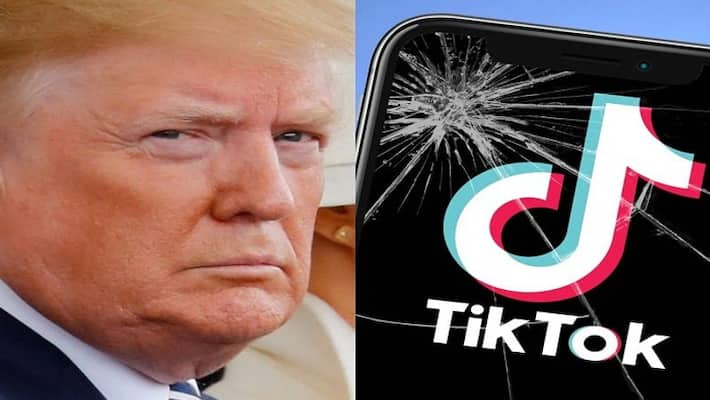 Washington DC: US President Donald Trump said on Monday he would not approve a deal between Oracle and TikTok unless the US owners gain control over the popular Chinese-owned video-sharing app, in a reversal to his statement over the weekend that the deal had his "blessing".
Speaking in an interview on Fox News, Trump said he would not support the deal if the Chinese owner ByteDance retains control of TikTok. ByteDance "will have nothing to do with it, and if they do, we just won't make the deal," Trump said.
"They will have nothing to do with it, and if they do, we just won't make the deal," Trump said, referring to ByteDance, which owns TikTok. "It's going to be controlled, totally controlled by Oracle, and I guess they're going public and they're buying out the rest of it — they're buying out a lot, and if we find that they don't have total control then we're not going to approve the deal."
Trump, software company Oracle and TikTok's Chinese parent company, ByteDance, are publicly presenting different versions of a deal that the President over the weekend described as nearing the finish line. The deal would create a new TikTok Global company headquartered in the United States, with Walmart and Oracle as investors, and make Oracle a technology partner that secures TikTok's U.S. data, according to the partners.
Meanwhile, in a statement to reporters on September 21, Oracle announced that its new TikTok venture will be entirely divested from ByteDance, a significant break from previous reports of the agreed deal between the two companies.
"Upon creation of TikTok Global, Oracle/Walmart will make their investment and the TikTok Global shares will be distributed to their owners, Americans will be the majority and ByteDance will have no ownership in TikTok Global," the company said in a statement to reporters.
ByteDance was pressured into a deal for TikTok in August, when Trump threatened to ban the app in the US over national security concerns about the service's data gathering.
After Microsoft made a proposal for a full buyout, ByteDance instead turned to Oracle's offering, in which the Chinese parent will maintain a solid majority stake. ByteDance may end up owning the world excluding China.
TikTok Global will likely be headquartered in Texas and will hire "at least" 25,000 people, Trump said. The valuation for TikTok has been a looming question in the wake of Washington and Beijing clashing over the negotiations.
Last Updated Sep 22, 2020, 9:19 AM IST