Taliban writes to DGCA, asks to resume commercial flights to Afghanistan
When the Taliban took control of Kabul on August 15, all commercial flights between New Delhi and Kabul were suspended.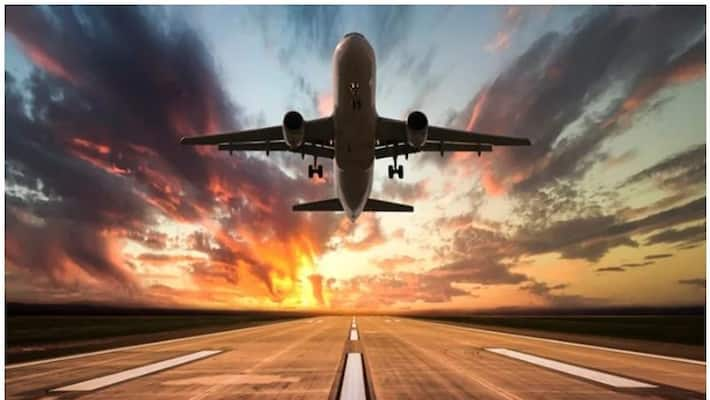 The Taliban regime in Afghanistan has contacted India's civil aviation body to request that international flights between the two nations resume. According to ANI, Taliban's Islamic Emirate of Afghanistan has written to the Directorate General of Civil Aviation (DGCA) requesting that commercial flights to Afghanistan be resumed.
According to media reports, the letter said: "The purpose of this letter is to maintain seamless passenger movement between two nations that have signed a Memorandum of Understanding and our national carriers (Ariana Afghan Airline and Kam Air) who are about to begin their regular flights. As a result, the Afghan Civil Authority begs that you assist their commercial flights (sic)."
Although India does not recognise the Taliban rule, initial communication was established last month in Qatar. When the Taliban took control of Kabul on August 15, all commercial flights between New Delhi and Kabul were suspended. On the same day, Afghan President Ashraf Ghani departed the country, fearing retaliation from the government.
On August 31, over 20 years after entering Afghanistan, the United States withdrew the last of its soldiers. It marked the conclusion of a disorderly retreat in which the US and its allies evacuated 120,000 people. The declaration comes as the Taliban ramps up attempts to open up Afghanistan and win international acceptability, as well as to revive a nation's economy that is on the verge of collapsing. India, along with Germany, Qatar, Turkey, and a number of other countries, has underlined its refusal to recognise any government in Afghanistan imposed by the use of military force and has urged for an immediate cessation to violence and assaults in the war-torn country.
Also Read | Taliban reinstating 'Ministry of Vice and Virtue' to implement Islamic laws: Report
In other news, the Taliban has reinstated Afghanistan's 'Ministry of Propagation of Virtue and Prevention of Vice,' which was dissolved during the country's US-led military occupation. Its reappearance caused a collective chill among Afghans, who knew it for its strict interpretation of Islamic law. "The primary goal is to serve Islam. As a result, the Ministry of Vice and Virtue is required," said Mohammad Yousuf, Afghanistan's central zone commander.
Last Updated Sep 29, 2021, 3:03 PM IST