Prince Harry on 'Spare': 'Don't think family would ever forgive me if I told all...'
Prince Harry claims he had enough material for "two books", and did not include some things in his memoir because his father and brother would never forgive him. He told the media there were some things "I just don't want the world to know". He also said he wanted an apology to Meghan from his family members.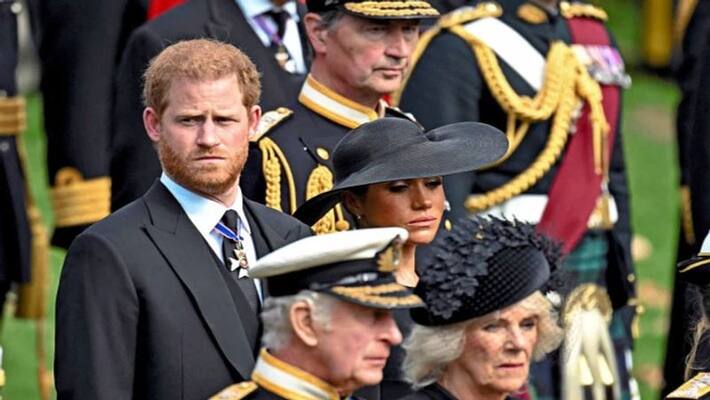 Prince Harry left out revelations about his family in his memoir, saying he did not want "the world to know because I don't think they would ever forgive me," according to various media reports. The Prince made statements to a UK broadsheet that are expected to further unnerve the royal family, saying that he has enough material to write another book, largely focused on his relationship with his brother Prince William and father King Charles III.
"The first draft was different. It was 800 pages, and now it's down to 400 pages," he said of his book "Spare". "It could have been two books, put it that way. And the hard bit was taking things out," he said.
Also Read | Mada 9: Taliban unveils its first supercar, Powered by Toyota Corolla engine
"There are some things that have happened that I just don't want the public to know, particularly between me and my brother and to a lesser extent between me and my father. I don't think they would ever be able to forgive me," he said.
The rogue Prince said the media had a "tonne of dirt about my family" but that they "sweep it under the carpet for juicy stories about someone else".
Harry's book "Spare," which had been much anticipated and promoted, finally went on sale on Tuesday as royal insiders reacted angrily to his explosive allegations.
Also Read | Prince Harry's memoir 'Spare' next to 'How to Kill Your Family' novel at UK bookstore sparks outburst
The heartbreaking details from the book and a flurry of pre-publication TV interviews have accumulated without the royal family saying a word. In "Spare," Harry depicts his 74-year-old father as an emotionally afflicted victim of vicious childhood bullying.
Harry also portrays the king as a devoted father who prefers strong French aftershave and performs headstands in his undies to relieve polo-related back pain, which is one among the book's numerous paradoxes.
Also Read: Prince Harry reveals he believed Princess Diana faked her death and went into hiding
In an interview with leading publication, Harry said that he was not expressing his complaints in order to "collapse" the royal family, but rather because he had a "duty" to do so in order to save Prince William's children. 
The book comes on the back of the six-hour Netflix docuseries "Harry & Meghan".
Also Read: Prince Harry's memoir 'Spare' to release today; From price to where to buy; know it all
Last Updated Jan 14, 2023, 3:01 PM IST