Passengers collapse on subway tracks gets saved by NYPD Officers; watch video
A rescue operation shows NYPD officers jumping down on the tracks to help passengers who fell on the trails.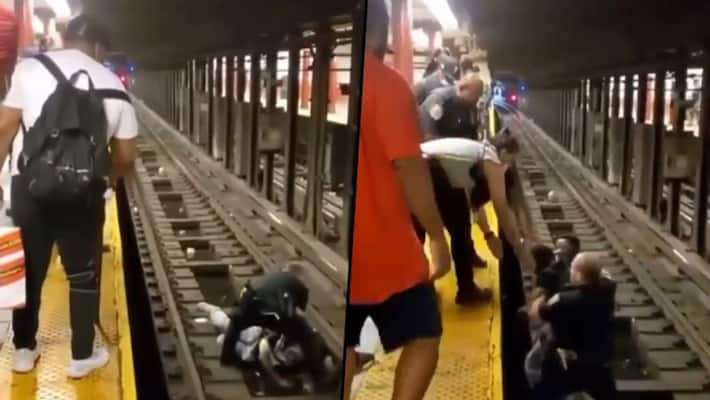 A NYPD officer rescued a passenger who collapsed on a subway track just moments before a train entered the station. The Instagram account of NYPD shared this video with the caption that reads, "NYPD cops help New Yorkers at any cost!"
The video starts with a person who collapsed on the subway track. Noticing an approaching train, the NYPD officer jumps down the tracks to rescue the traveller who fainted and fell on the trails. Moments later, a passenger was also seen going down on the tracks to lend a helping hand.
After being shared online, the video has garnered over 2 lakh views, increasing numbers. Netizens shared their opinion in the comments section with praises for the department. Watch the video.
Last Updated Aug 20, 2021, 11:47 AM IST