Pakistan's next general elections will be held on February 11: ECP tells Supreme Court
General elections in Pakistan will be held on February 11, 2024, the Election Commission of Pakistan (ECP) informed the country's Supreme Court on Thursday. The date of Pakistan general elections was shared with the apex court by the ECP's lawyer during the hearing of petitions calling for timely polls across the country.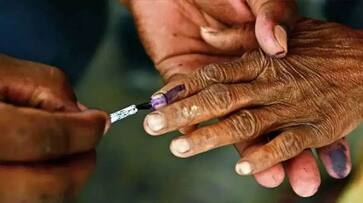 The long-awaited general election will take place on February 11 of next year, according to information provided to the Supreme Court of Pakistan on Thursday by the Election Commission of Pakistan (ECP). This comes after the controversy over the polls' scheduled scheduling, namely whether or not they should take place 90 days after the National Assembly and provincial legislatures were dissolved.
The electoral body's counsel, Sajeel Swati, today disclosed that the process of drawing constituencies would be completed by January 29, paving the way for the elections, the Dawn newspaper reported.
This information came to light during a Supreme Court hearing on petitions filed by a number of parties, including Ibad-ur-Rehman, Munir Ahmad, the Pakistan Tehreek-e-Insaf (PTI), and the Supreme Court Bar Association (SCBA).
Also Read | Israel releases proof of Hamas stealing fuel from Gaza civilians and hospitals (LISTEN)
The federal government and the ECP had earlier received notifications from the court requesting their views on the election schedule within ninety days. Everyone wants elections, according to Qazi Faez Isa, Chief Justice of Pakistan (CJP).
The PTI-chosen Pakistan President had initially proposed elections be held by November 6, but the Ministry of Law and Justice clarified that the authority to announce the election date rests with the ECP, not the President. The nation's highest court is currently tasked with settling this disagreement by analysing the President's and the ECP's roles in determining the election date.
Meanwhile, the ECP had cited the need for fresh delimitation of constituencies as the reason for delaying the elections. Political parties have responded to this decision in a variety of ways. Some have expressed worries about the weather, while others have demanded early election dates and fair competition.
Also Read | 12-year-old Shanya Gill among Indian-origin prodigies who won big at top US STEM contest
Last Updated Nov 2, 2023, 3:04 PM IST