Oh my god: Pak TV anchor reacts to panellist falling off chair during live debate
At a live debate on Pakistan channel Dunya News, an anchor was caught saying 'Oh my god' after panellist Salman Ghani fell off his chair during the broadcast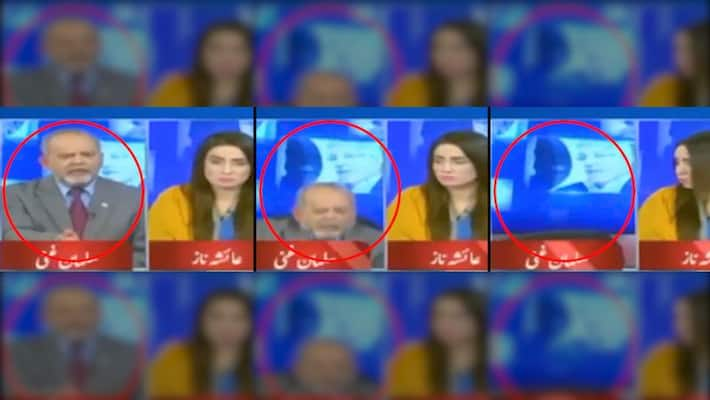 An unusual moment was captured live when a TV show panellist fell off his chair while commenting on Pakistan government led by Imran Khan. TV anchor Syeda Ayesha Naaz at Dunya News was shocked to see the panellist fall and said 'Oh my god' before quickly taking a break.
The incident occurred at prime time on Sunday.
Netizens who got hold of this footage have been having a field day with comments pouring in on various social media platforms.
For the supporters of Pakistan party Tehreek-e-Insaf, panellist Ghani falling from chair while criticising the Imran Khan-led government turned out to be a reason to celebrate.
 
Last Updated Mar 4, 2020, 11:15 AM IST