Hong Kong democrats sweep to victory amidst ongoing protests
Local elections were seen as a major test for the pro-Beijing government after over half a year of protests and demonstrations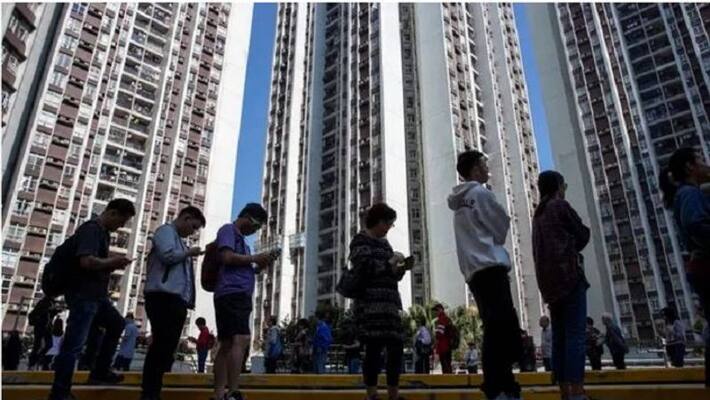 Hong Kong: Hong Kong's pro-democratic parties swept the board in highly anticipated local elections seen as a barometer of public opinion after nearly six months of increasingly violent protests that have polarised the semi-autonomous Chinese territory.
 
Total turnout exceeded 2.94 million voters, a rate of 71%, surpassing a record from the previous legislative council election in 2016 of about 1.47 million.
As of 12pm (04:00 GMT), pro-democracy candidates had won a clear majority with 390 seats of the 452 district council seats, according to local broadcaster RTHK.
In the wake of the landslide win, Hong Kong's leader Carrie Lam said she would "listen humbly" to voters.
Kenneth Chan, an expert on politics and governance at Hong Kong Baptist University, said the more than 70% turnout - higher than any other election in the city's history - "exceeded many predictions" and demonstrated both Hong Kongers' commitment to democracy and that they are "counting on this election to point a way out of this impasse."
Public broadcaster RTHK further described the results as a "rout" and a "staggering victory for the pro-democracy camp," with the majority of the 18 district councils expected to flip to pro-democratic control in an "unmistakable message" to the city's leader Carrie Lam.
Opposition candidates took nearly 90% of the seats up for grabs, the local media reported.
After weeks of increasingly violent unrest, this weekend was remarkably calm, following calls for protesters to avoid giving the government an excuse to call off the elections or close polling stations early.
For the past few weeks, doubts loomed over whether the elections would even take place. Several candidates on both sides were attacked and multiple pro-democracy candidates were arrested, while prominent democracy activist Joshua Wong was barred from running.
Last Updated Nov 25, 2019, 5:58 PM IST