Don't tell women what to wear, says UN as France bans hijab at 2024 Paris Olympics
The United Nations opposes dress codes for women and comments on France's ban on the Muslim hijab for Olympic athletes during the 2024 Paris Games, emphasizing the importance of not imposing clothing restrictions on women.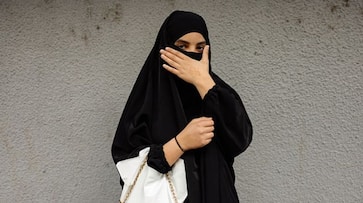 The United Nations (UN) has expressed its opposition to dress codes for women, particularly in light of France's decision to prohibit its Olympic athletes from wearing the Muslim hijab during the 2024 Paris Games.
UN rights office spokeswoman Marta Hurtado emphasized that it is inappropriate to dictate what women should or should not wear, stating, "No one should impose on a woman what she needs to wear or not wear."
Hurtado's remarks followed the announcement by the French sports minister that the country's athletes would not be allowed to wear headscarves during the Games, in adherence to France's strict secularism regulations.
French Sports Minister Amelie Oudea-Castera reiterated the government's opposition to any display of religious symbols during sporting events, explaining, "That means a ban on any type of proselytising. That means absolute neutrality in public services. The France team will not wear the headscarf."
While Hurtado did not directly address France's stance, she highlighted that the International Convention on the Elimination of All Forms of Discrimination Against Women prohibits discriminatory practices. She emphasized that any state party to the convention, including France, is obligated to modify social or cultural norms that perpetuate the idea of gender superiority or inferiority.
Hurtado also underscored that discriminatory practices against a particular group can have detrimental consequences. Therefore, restrictions on religious expressions or attire choices are deemed acceptable only in specific circumstances that address legitimate concerns related to public safety, public order, or public health and morals in a necessary and proportionate manner.
In France, the issue of religious attire is intertwined with the country's stringent secularism regulations. These laws aim to maintain state neutrality in religious matters while safeguarding citizens' right to practice their religion freely. France's regulations prohibit the display of "ostentatious" religious symbols in certain contexts, such as state schools and among civil servants, and it previously banned full-face coverings in 2010. Additionally, in June, France's Council of State upheld a ban on women footballers wearing the hijab.
Last Updated Sep 26, 2023, 9:29 PM IST