Daniel Moi death: Seven reasons why people revered, feared this Kenyan president-dictator

Daniel Arap Moi, who ruled Kenya for 24 years, died in Nairobi. He was 95 years old and is known as the President with dictatorial attitude. From teacher to President, here is what made Daniel Moi a name that Kenyans can never forget.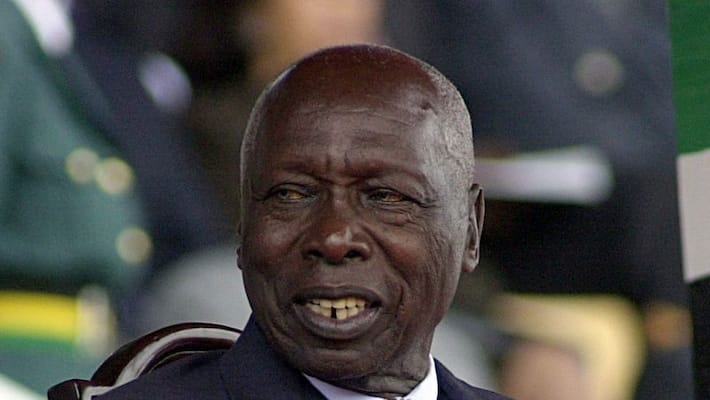 Nairobi: Daniel Arap Moi, 95, who was the longest serving President, died in Nairobi. The 95-year-old Moi had ruled Kenya for 24 years and is known for his dictatorial ways of administration.
He was admitted to the hospital in October as he complained of breathing problems. But soon, he was discharged. The situation however turned worse and he was again admitted to the hospital recently in Nairobi, where he breathed his last.
Dainel Moi is known as one of the toughest leaders of the African countries along with Rober Gabriel Mugabe who ruled Zimbabwe for 37 years, Idi Amin Dada also known as 'Butcher of Uganda' under whose 8-year regime 3,00,000 Ugandan people were killed and Tedodoro Obiang of Equatorial Guinea who ruled for 42 years.
Here is how Daniel Moi's transition took place from teacher to President in Kenya.
1) Daniel Arap Moi was born into a family of farmers at Kabarak village in Baringo County on September 2, 1924. He is said to have been brought up by single mother.
2) Daniel Moi became a teacher in the 1960s when Kenya was declared independent from the British rule in 1963. Daniel was well known as 'Professor of Politics' because of his political aspirations.
3) In 1976, he became the Vice President of Kenya in the Jomo Kenyatta government. He was appointed as President in the year 1978 after the death of Kenyatta.  
4) There was a coup against him by the Air Force in 1982. But their attempt was foiled and all officers were arrested, sending a strong message of autocratic rule. Since then, he became stringent with more rules and made sure no one opposed his rule and rulings.
5) He dismissed his political opponents and brought changes into the Constitution. He made Kenya Africa National Union (KANU) the only legal political party in Kenya.
6) But situation changed in the 1990s as too much pressure from supporters of western ruling and election system made Daniel Moi bring back democracy. However, in the election held in 1992, he was re-elected as the President despite widespread opposition by the people.
7) Apart from his dictatorial ways, he was also known for bringing in changes in the educational sector, especially higher education. He pioneered the opening of a second university in Kenya's Eldoret. Currently, Kenya has more than 60 universities.
Last Updated Feb 5, 2020, 1:53 PM IST