Coronavirus: Watch — Burj Khalifa turns into world's 'tallest donation box'; 1.2 million lights sold
Burj Khalifa was light up with over 1.2 million lights as it turned into world's tallest 'donation box'. People around the world including Indians donated to provide meals to the needy during the coronavirus (COVID-19) crisis. As part of the '10 million meals' campaign, 1.2 million lights were illuminated
Dubai: World's tallest building — The Burj Khalifa in Dubai was turned into a "donation box" to provide meals to the needy during these difficult times due to the coronavirus (COVID-19) pandemic. As part of the '10 million meals' campaign, 1.2 million lights were illuminated.
As part of the campaign, the Burj Khalifa invited people around the world to make donations. They could buy one tiny light on the world's tallest building by contributing 10 UAE Dirhams (AED). An individual could buy more than one light. Donations poured in from all nationals including Indians.
Also read: Twitter's new move to tackle COVID-19 misinformation
Burj Khalifa is over 828 metres (2,716.5 feet) in height and has more than 160 storeys. It is the world's tallest building. It was officially opened in January 2010.
Also read: International tourism could suffer $1.2 trillion loss, says UN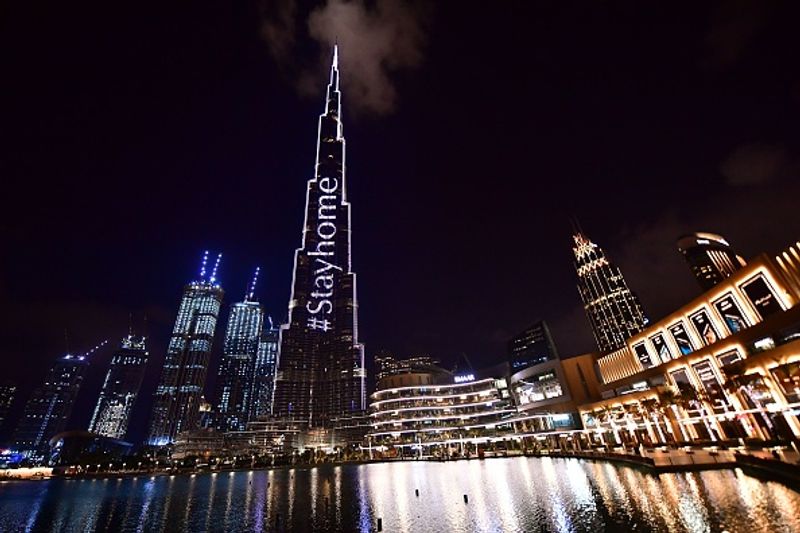 "The World's Tallest Donation Box was launched as part of the '10 million meals' campaign with aims to provide 1.2 million meals by illuminating 1.2 million lights on the façade Burj Khalifa, in a dazzling display of social solidarity and cohesion," the campaign's website said.
"The initiative enables institutions, companies and the general public to purchase lights, for as little as AED 10 each, to provide vital food aid to those directly or indirectly affected by the coronavirus (COVID-19) outbreak. The initiative shines a light of hope, manifested in bringing much-needed relief to communities hardest hit by the global crisis, therefore, fostering a sense of safety and stability," it added.
Further, it stated, "Every light purchased for AED10 will provide one meal to someone who needs it most, with the ultimate goal of providing at least 1.2 million meals by illuminating all of Burj Khalifa's 1.2 million lights. Your valuable donation will provide food support to those who have lost their income or had pay cuts amid the COVID-19 pandemic, as part of the '10 million meals' campaign launched by His Highness Sheikh Mohammed bin Rashid Al Maktoum, Vice President and Prime Minister of the UAE and Ruler of Dubai."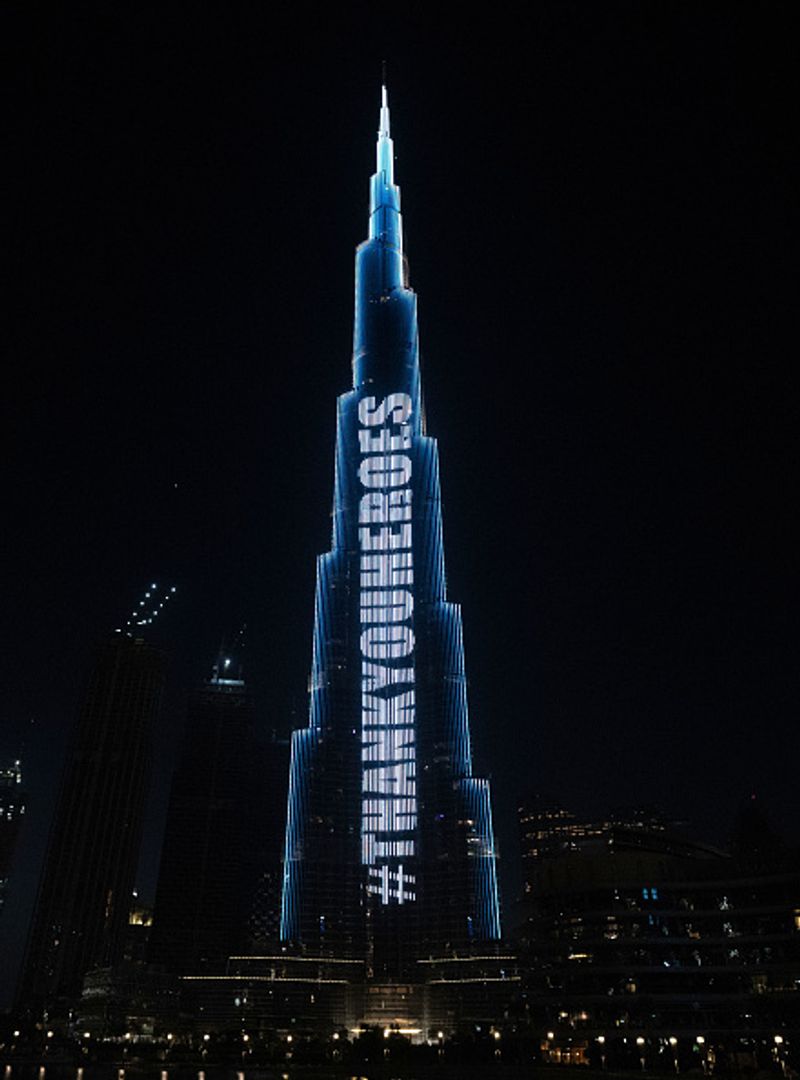 A picture shows Dubai's Burj Khalifa lit up with a message "thank you heroes" during the coronavirus COVID-19 pandemic, on April 1, 2020. (AFP PHOTO / HO / BURJ KHALIFA)
As per the website, each meal costs AED 10 and thanks to the donations received 1.2 million meals will be distributed. The target has been achieved. On its official Twitter account, Burj Khalifa wrote, "Together, we lit up 1.2 million lights, sharing our message of hope to the world and achieving the impossible. #BurjKhalifa #1Light1Meal #WorldsTallestDonationBox @MBRInitiatives (sic)."
"Lights are selected at random, except for the light at the tip of Burj Khalifa, which will be available to the highest bidder," it said.
Last Updated May 13, 2020, 11:32 AM IST