Coronavirus: US reports nearly 700 deaths even as officials urge George Floyd protesters to get tested
US authorities urged protesters to get tested for coronavirus as there is a huge risk of contracting the infection even as America has reported nearly 700 deaths in the past 24 hours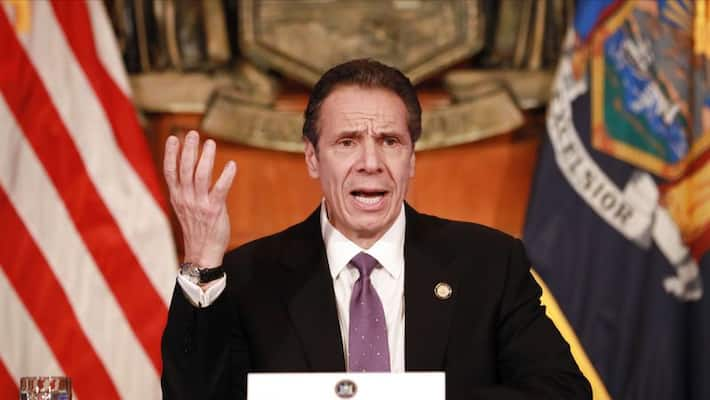 Washington DC: The coronavirus pandemic killed 691 people in the United States over the past 24 hours, the lowest number in a week, figures from Johns Hopkins University showed on Sunday.
There has been a total of 110,482 deaths in the country and 1,938,842 cases, the Baltimore-based institutions' real-time tracker reported at 8:30 pm (0030 GMT Sunday).
Both the number of cases and death toll are by far the highest in the world.
On a per capita basis, however, several European countries -- including France, Italy and Spain have a higher death toll.
While the United States was suffering around 3,000 deaths a day in mid-April, that number has declined to around 1,000 deaths and 20,000 new cases a day at present.
But health care professionals worry mass demonstrations against police brutality and racism taking place in cities across the US may lead to a new surge in infections in the coming weeks.
Meanwhile, with New York City poised to reopen after a more than two-month coronavirus shutdown, officials on Sunday lifted a curfew that was in place amid protests of police brutality and racial injustice. But they also urged that demonstrators be tested for COVID-19.
"Get a test. Get a test," New York Governor Andrew Cuomo told people who have been participating in rallies and marches in memory of George Floyd.
He said the state would open 15 testing sites dedicated to protesters so they can get results quickly.
"I would act as if you were exposed, and I would tell people you are interacting with, assume I am positive for the virus," Cuomo added.
The call is similar to those made in Seattle, San Francisco and Atlanta following massive demonstrations, with free testing for protesters.
New York has been the epicenter of the US outbreak, with black communities hit especially hard.
Last Updated Jun 8, 2020, 9:21 AM IST