Coronavirus: Hefty fine of £10,000 to be imposed for self-isolation breaches in England
Britons to face £10,000 fines for failing to self-isolate as Boris Johnson announces strict new coronavirus clampdown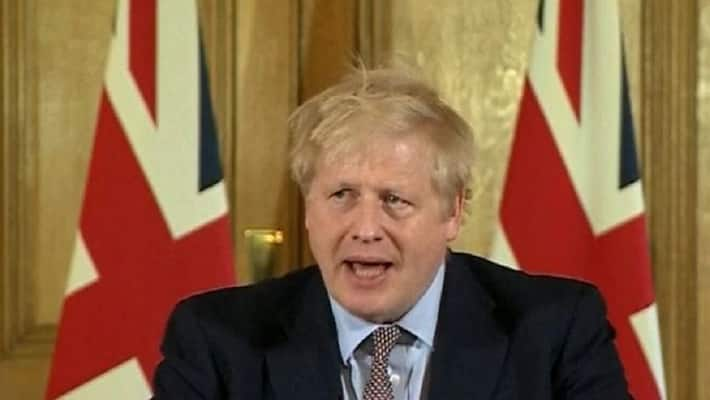 London: People in England who refuse to self-isolate to stop the spread of coronavirus could face fines of up to £10,000 ($13,000, 11,000 euros) under tough new regulations announced Saturday to tackle a surge in cases.
Under the new measures, anyone who tests positive for COVID-19 and does not self-quarantine is breaking the law and faces strict penalties.
It will also be illegal for anyone to ignore Test and Trace instructions to self-isolate after coming into contact with someone who is infected with the disease.
It comes as PM Boris Johnson considers tightening restrictions after a surge in cases. A further 4,422 new COVID-19 cases and 27 deaths were reported on Saturday.
There were 350 new cases reported in Scotland, the highest daily increase since May, 212 new cases in Wales, and 222 in Northern Ireland.
With new cases of the infection doubling every week, Mr Johnson said the measures were necessary to control the spread of the virus and to protect the most vulnerable from becoming infected.
Announcing the new rules on Saturday night, the Prime Minister said: "The best way we can fight this virus is by everyone following the rules and self-isolating if they're at risk of passing on coronavirus.
"And so nobody underestimates just how important this is, new regulations will mean you are legally obliged to do so if you have the virus or have been asked to do so by NHS Test and Trace.
"People who choose to ignore the rules will face significant fines.
"We need to do all we can to control the spread of this virus, to prevent the most vulnerable people from becoming infected, and to protect the NHS and save lives."
Currently people who have symptoms or test positive are asked to self-isolate for 10 days. Those who live with someone who either has symptoms or tests positive must self-isolate for 14 days.
The new fines will start at £1,000 -- in line with breaking quarantine after international travel -- and rise to £10,000 for repeat offences and the worst breaches, including businesses that threaten self-isolating staff with redundancy, officials said.
(With inputs from agency) 
Last Updated Sep 20, 2020, 11:25 AM IST