Coronavirus death toll close to 3,000 in China, the US Vice President says death toll at 6
While death toll in China mounted to 2,943, South Korea is battling coronavirus with 5,000 positive cases. The US Vice President Mike Pence said the deadly virus has claimed 6 lives in the US and reported 91 positive cases.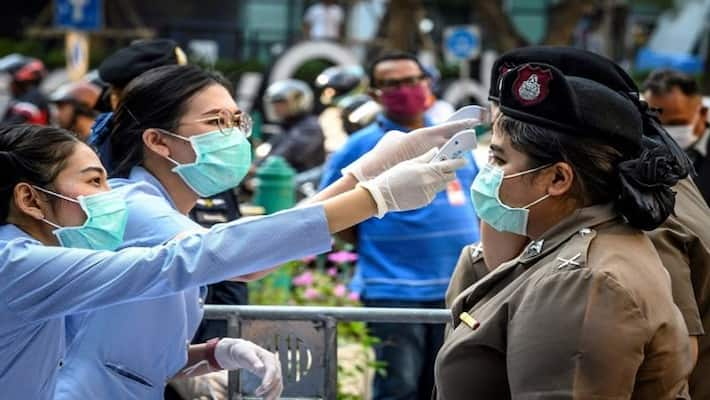 Beijing: The coronavirus death toll in China climbed to 2,943 with 31 more deaths, while 125 confirmed cases were reported, the lowest since the virus outbreak in the country, Chinese health officials said on Tuesday even as the deadly disease wreaked havoc globally with the total number of deaths crossing 3,000 and infections surging past 89,000.
China's National Health Commission (NHC) said on Tuesday that it received reports of 125 new confirmed cases of COVID-19 and 31 deaths on Monday in the country.
According to the World Health Organisation, there are 89,527 confirmed COVID-19 cases and 3,056 deaths reported globally in 67 countries.
In terms of confirmed cases in China, officials said Monday's numbers were the lowest since the country began to report about the coronavirus epidemic, showing signs of stabilising, especially in the Chinese mainland.
Meanwhile, South Korea's coronavirus cases approached 5,000 on Tuesday as authorities reported 477 new cases, the largest in the world outside China.
Two more people had died, the Korea Centers for Disease Control and Prevention said, taking the toll to 28.
The country has seen a rapid rise in infections in recent days as authorities carry out checks on more than 2,60,000 people associated with the Shincheonji Church of Jesus, a religious group often condemned as a cult that is linked to more than half the cases.
United States Vice President Mike Pence has said that the number of deaths in the US from the deadly coronavirus rose to six on Monday while the total number of confirmed cases in the country crossed 90, as the novel virus continues to spread around the world despite travel restrictions.  
All the six deaths in the US are from the Washington state with 43 domestic cases and 48 cases of the individuals who returned to the US, officials said on Monday. 
Last Updated Mar 3, 2020, 2:24 PM IST