Coronavirus claims 35 more lives in China, South Korea reports over 300 new cases
South Korean President Moon Jae-in said on Sunday the government was waging "all-out responses" to contain the novel coronavirus as the country reported 376 new cases, taking the total to 3,526.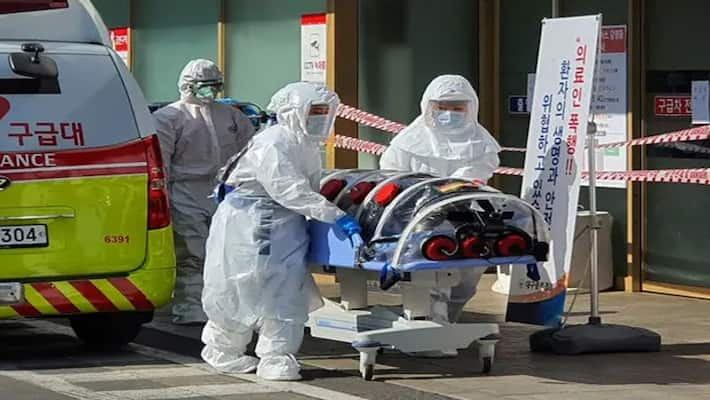 Beijing/Seoul: China's National Health Commission informed that as many as thirty-five people have died from the new coronavirus disease (COVID-19) in mainland China in the past 24 hours, bringing the country's death toll up to 2,870.
The latest figures from the commission show that 41,625 people have recovered from the disease. Of the 35,329 who are currently being treated for pneumonia caused by the new coronavirus, 7,365 are in grave condition. In the past 24 hours, 573 new coronavirus cases have been registered in China, with the total number of confirmed cases standing at 79,824.
For comparison, on Monday, the number of confirmed cases was just over 77,150 in China. Almost 10,000 infected with COVID-19 were in grave condition at the start of this week and the death toll stood at nearly 2,600.
Meanwhile, South Korea has reported 376 additional cases of the coronavirus on Sunday, bringing the total number of infections here to 3,526, the highest number outside China.
The country's COVID-19 death toll remained unchanged at 17, Yonhap news agency reported. Of the 376 new cases, 333 have been reported in Daegu, located 300 kilometers southeast of Seoul, while the other 26 cases were reported in neighbouring North Gyeongsang Province, according to the Korea Centers for Disease Control and Prevention (KCDC).
Other major provinces and cities have also reported some infections, with Seoul reporting an additional five cases. South Korea's second-largest city, Busan, added one more case.
Since raising the virus alert level to "red," the highest level, last Sunday, health authorities have been focusing on halting the spread of the virus in Daegu and North Gyeongsang Province as they account for more than 87 percent of the country's total virus infections.
As of Sunday morning, South Korea is carrying out tests on 32,422 people nationwide, while 61,037 people have tested negative in total.
South Korea confirmed its first virus case on January 20 when a Chinese woman from Wuhan, the epicenter of the virus outbreak, tested positive for the virus.
Last Updated Mar 1, 2020, 4:46 PM IST