Coronavirus: China reports rise in cases of deadly virus; Indian states alerted
The Indian Union ministry put states on alert after the outbreak of the deadly Coronavirus in China's Wuhan. The number of cases has been rising in China and the Indian ministry has asked travellers to take precautionary measures.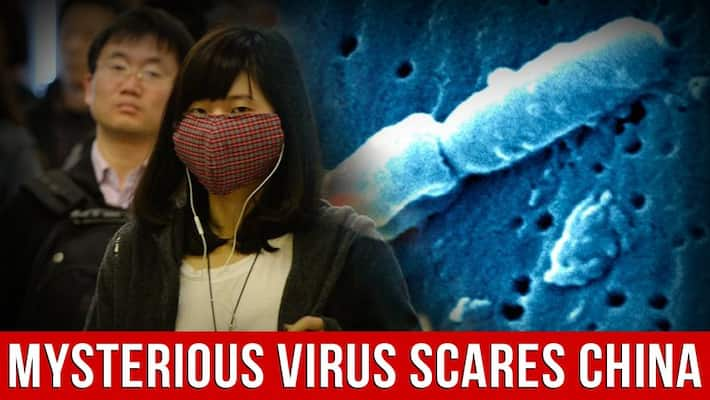 Wuhan: The authorities in China reported a third death from a mysterious virus called the Coronavirus and more than 130 new cases were reported in the country over the weekend, including ones found in Beijing and southern China for the first time.
The jump in cases raised questions about how the virus is being transmitted and added to concerns about the spread of the illness ahead of China's busiest travel season.
The health commission in Wuhan, a central Chinese city where the virus originated last month, said early Monday that 136 new cases had been detected on Saturday and Sunday, including one who died. Nine patients in the city were critically ill.
Many of China's 1.4 billion people will travel domestically and abroad during the Lunar New Year break that begins next week, raising concerns about the virus spreading.
Health departments in several countries, including India and the United States of America, soon started screening passengers arriving from China at their airports. As part of the screening at San Francisco, Los Angeles and New York airports, the temperature of the passengers was recorded and they had to fill out a form, including furnishing their contact details.
In India, the Union ministry issued a travel advisory on Friday, asking its citizens to follow certain precautionary measures while traveling to China or avoid traveling to China if possible. There are about 55,500 Indians residing in China, according to the Ministry of External Affairs' (MEA) 2018 report. The Ministry has advised screening of travellers from China at Delhi, Mumbai, Kolkata and Tamil Nadu airports using thermal scanners.
Travellers to China have been asked to avoid traveling to farms, live animal markets or slaughterhouses, to refrain from consuming raw or uncooked meat, and to avoid close contact with people who are unwell or are showing symptoms such as cough and runny nose.
On Sunday, China's central government sought to reassure the public that it had the situation under control. In Beijing's most extensive remarks on the outbreak since it began last month, the National Health Commission said that experts agreed that an epidemic was "still preventable and controllable." 
Last Updated Jan 20, 2020, 10:11 AM IST