Bill Gates condemns Trump's move to halt WHO funding, terms it dangerous
US President Donald Trump has been heavily criticised for halting funding for the World Health Organisation (WHO) amid the global coronavirus pandemic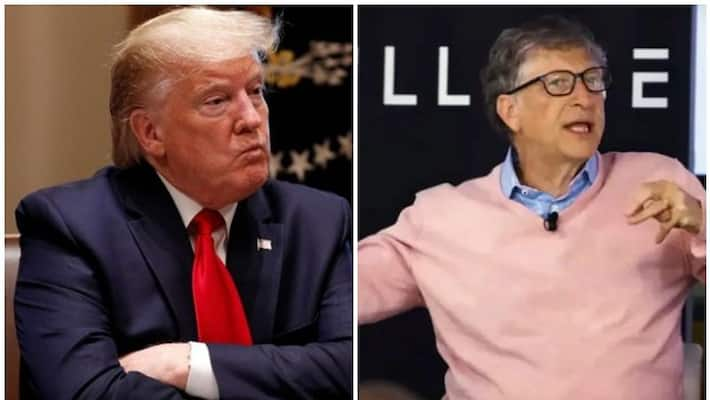 New York:
Billionaire philanthropist Bill Gates is defending the World Health Organisation (WHO), blasting President Donald Trump's decision to halt funding for the UN agency in the midst of the coronavirus pandemic.
While UN chief Antonio Guterres also condemned Trump's move, billionaire Bill Gates, a major WHO contributor, tweeted that cutting funding was "as dangerous as it sounds".
Microsoft co-founder and his wife, Melinda, voiced support for the WHO in separate Twitter posts early on Wednesday, a day after Trump announced that he is halting US funding while the administration reviews the agency's response to the COVID-19 outbreak.
"Halting funding for the World Health Organization during a world health crisis is as dangerous as it sounds. Their work is slowing the spread of COVID-19 and if that work is stopped no other organization can replace them. The world needs @WHO now more than ever," Gates tweeted. The White House defended Trump's announcement.
"Any suggestion that the President is putting the health and safety of the American people or global health aid in jeopardy is false," deputy press secretary Judd Deere said in a statement. "The WHO's response to COVID has been filled with one misstep after another, and President Trump is standing up for the American taxpayer to ensure we hold WHO accountable for their flawed actions."
Gates has long focused on the health field within his work at the nonprofit Bill and Melinda Gates Foundation, though he often avoids diving into political issues. However, he has been speaking out on the coronavirus pandemic. In late March, he had said the United States missed its chance to avoid mandated shutdowns because it didn't act fast enough on the pandemic.
Last Updated Apr 16, 2020, 9:23 AM IST