Another pandemic? Chinese scientists discover 8 never-before-seen viruses with potential human infection risks
Chinese scientists discover eight novel viruses in rodents on Hainan Island, raising concerns of potential human infection, with one virus belonging to the same family as SARS-CoV-2.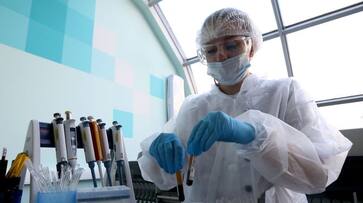 Chinese scientists have made a significant discovery on Hainan, a tropical island off China's southern coast, by identifying eight previously unknown viruses present in rodents. These viruses have raised concerns as they possess a "high probability" of crossing the species barrier and infecting humans. Among the newly discovered viruses, one belongs to the same family as SARS-CoV-2, responsible for the COVID-19 pandemic.
The research was conducted by a team of scientists tasked with preparing for future pandemics. They collected nearly 700 samples from rodents on Hainan, leading to the identification of these eight novel viruses. The findings have been published in the journal Virologica Sinica, which is edited by Dr. Shi Zhengli, a renowned scientist known as "Bat Woman" for her work on bat coronaviruses. Scientists are now calling for further experiments to better understand the potential effects of these viruses on humans.
The journal Virologica Sinica is associated with the Chinese Society for Microbiology (CSM), which has links to the state-affiliated China Association of Science and Technology, under the administrative supervision of China's Ministry of Civil Affairs.
The study involved analyzing 682 anal and throat swabs from various rodents captured on Hainan between 2017 and 2021. These samples were categorized by rodent species and collection locations on the island and were subsequently examined in laboratories. The discovery of these new viruses serves as a reminder of the presence of numerous unidentified pathogens, some of which may pose a potential risk to human health.
Last Updated Oct 25, 2023, 1:26 PM IST