While Election Commission says no evidence against CM Mamata, she says 'wounded tiger more dangerous'
While the Election Commission dismisses the 'attack' angle on West Bengal chief minister Mamata Banerjee, she returned, saying 'a wounded tiger is more dangerous'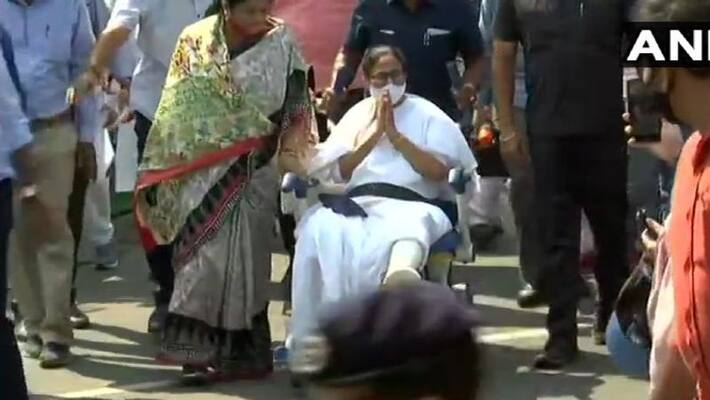 Bengaluru: In what comes as a setback for West Bengal chief minister Mamata Banerjee, the Election Commission of India has firmly declared that there was no attack on her. 
This comes a day after poll observers and the chief secretary gave their reports on the issue. 
It might be recalled that four days ago, she filed her nomination papers for the Nandigram battle. Mamata Banerjee was campaigning in the area when she had alleged that 4-5 men attacked and manhandled her, resulting in injuries on her leg and shoulder.
She was rushed to Kolkata and admitted to a hospital where she got a plaster on her leg even as the BJP called the incident a "drama".
The BJP had even called for a CBI probe in the incident. 
As reported by India Today, special observer Ajay Nayak and special police observer Vivek Dubey submitted to the Election Commission. 
She was discharged from the hospital on March 12. 
Elections in West Bengal will be in held in an 8-phase manner. 
Meanwhile, Mamata Banerjee returned to canvassing and added that "a wounded tiger is more dangerous".
She added, "If people vote for us, we will ensure that democracy returns to them. May all conspiracies against Bengal be destroyed. I assure you that I will campaign on a wheelchair with a broken leg. Khela Hobe (game is on)."
Last Updated Mar 14, 2021, 6:26 PM IST