West Bengal polls: Suvendu Adhikari heaps praises on Advani, NDA
Ahead of the elections in West Bengal, BJP leader Suvendu Adhikari heaped praises on NDA for TMC entering Nandigram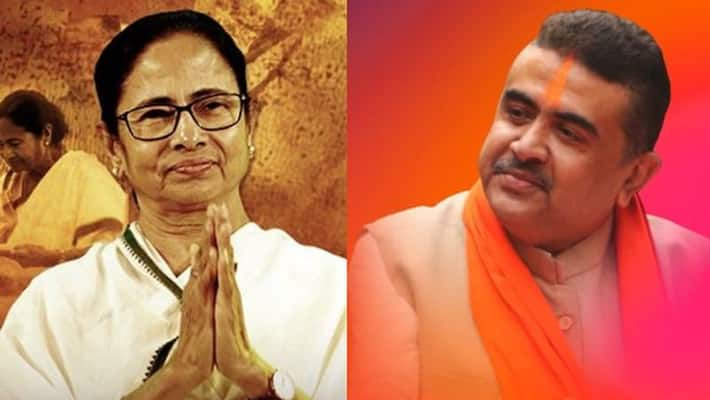 Bengaluru: Ahead of the elections in West Bengal, BJP leader Suvendu Adhikari heaped praises on NDA for TMC entering Nandigram. 
He said, "After the police firing on March 14, they wouldn't let me enter (Nandigram). On March 15, I entered after crossing rivers. Mamata Banerjee came that day, visited the hospital and left. None of us could enter Sonachura, Gokulnagar. You want to know who helped us in? On March 19, then Leader of Opposition LK Advani came with an NDA delegation comprising of Rajnath Singh, Sushma Swaraj, Dharmendra Pradhan and SA Ahluwalia. There were CPM blockades everywhere. There was NSG with Advani ji. They removed the blockades and reached Sona Chooda...the gates were opened by BJP". 
It is to be noted that Mamata Banerjee is pitted against Suvendu Adhikari in Nandigram. 
She was representing Bhawanipore constituency since 2011. 
Adhikari often repeats that Banerjee is an outsider and that he is the "bhoomiputra" (son of the soil). 
He also added, "And neither will they come next year. If they think with some muscle power they will disturb the peace of Nandigram, then that won't happen. I assure you polls will happen, and you will see a new kind of election under the watchful eyes of the Centre". 
However, on her part, Mamata says she is fighting anti-Bengal forces in Nandigram. 
She tweeted thus: "On this day, in 2007, innocent villagers were killed in firing at Nandigram. Many bodies could not be found. It was a dark chapter in the history of the state. Heartfelt tribute to all those who lost their lives".
 
Last Updated Mar 14, 2021, 2:06 PM IST