US President Trump signs Tibet policy to preempt Chinese move on Dalai Lama's successor
The US Senate last week unanimously passed the bill despite China's protest.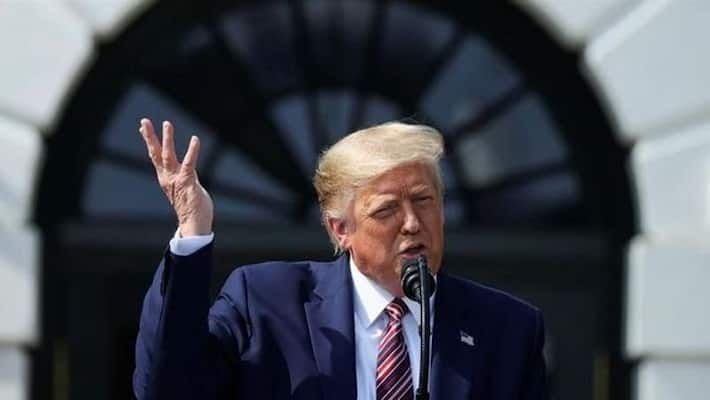 US President Donald Trump has signed the Tibetan Policy and Support Act of 2020, giving US' Tibet policy a final push and reiterating America's commitment to support the cause of Tibet and the Tibetan government in exile (Central Tibetan Administration, CTA).
The United States Congress had passed the Tibet Policy and Support Act last week, provoking howls of protest from the Chinese foreign ministry that calls the legislation as an attempt to meddle in China's affairs.
Trump signed the act on Sunday as part of the massive $2.3 trillion package for the year-end bill to provide long-delayed coronavirus relief and fund the federal government. The US Senate last week unanimously passed the bill despite China's protest.
Reacting to the move, Dr Lobsang Sangay, President of CTA, called it a historic moment.
"History made again! President Trump signs the Omnibus bill, which means the Tibetan Policy and Support Act of 2020 is now LAW!," he tweeted.
It authorises assistance to non-governmental organisations in support of Tibetan communities in Tibet; places restrictions on new Chinese consulates in the United States until a US consulate has been established in Lhasa, Tibet.
The law now authorises the Office of the US Special Coordinator for Tibetan Issues and expands the office's duties to include additional tasks, such as pursuing international coalitions to ensure that the next Dalai Lama is appointed solely by the Tibetan Buddhist faith community.
A report on Hindustan Times states that the US law aims to build an international coalition to ensure that China does not interfere with the selection of the next Dalai comes against the backdrop of Beijing appointing its own Panchen Lama after arresting a boy Gedhun Choekyi Nyima in May 1995 who was identified by the Dalai Lama as the reincarnation of the Panchen Lama, the second-most senior figure in Tibetan Buddhism's largest school. Human rights groups had called the Panchen Lama as the world's youngest political prisoner. He was just six when he disappeared.
The law is aimed at protecting the environment and water resources on the Tibetan plateau which includes River Brahmaputra. Moreover, it calls for greater international cooperation to monitor the environment on the Tibetan plateau.
Last Updated Dec 28, 2020, 5:12 PM IST