US President Trump extends restrictions on immigrant, work visas till March
Trump on Thursday extended a pair of immigration bans that block many "green card" applicants and temporary foreign workers from entering the country, measures he says are needed to protect U.S. workers amid the pandemic-battered economy.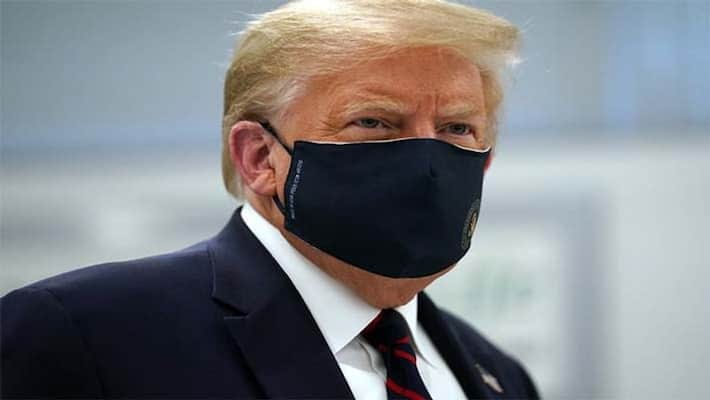 Washington DC: S President Donald Trump extended certain restrictions on legal immigration and on visas that allow immigrants to temporarily work in the United States on Thursday, just hours before those restrictions were set to lapse. Trump extended the restrictions through March 31, two months after he will leave office.
The bans, which were issued in April and June, were set to expire on Dec. 31, but will be extended until March 31, 2021, the latest in a series of last-gasp immigration moves by the outgoing Trump administration. A broad range of businesses oppose the ban on certain foreign workers.
He said that the reasons for which he had issued such a restriction has not changed.
"The effects of COVID-19 on the United States labour market and on the health of American communities is a matter of ongoing national concern," Trump's Thursday proclamation read. "The current number of new daily cases worldwide reported by the World Health Organization, for example, is higher than the comparable number present during June, and while therapeutics and vaccines are recently available for an increasing number of Americans, their effect on the labour market and community health has not yet been fully realised."
The decision will impact a large number of Indian IT professionals and several American and Indian companies who were issued H-1B visas by the US government for the fiscal year 2021 beginning October 1.
The H-1B visa is a non-immigrant visa that allows US companies to employ foreign workers in specialty occupations that require theoretical or technical expertise. The technology companies depend on it to hire tens of thousands of employees each year from countries like India and China.
President-elect Joe Biden, who takes office on Jan. 20, has criticized the restrictions, but has not yet said whether he would immediately reverse them. Trump issued the bans in the form of presidential proclamations that could be swiftly undone.
At least 20 million people remain on unemployment benefits in the United States as the novel coronavirus continues to spread nationwide.
(With inputs from agencies) 
Last Updated Jan 1, 2021, 11:54 AM IST