Under 25 Summit: When stories, lines and thoughts collide
The Numa coworking space was turned into an artists hub for the day
The Kadak collective hosted their reading room session
The beauty of stories told through these graphic novels is that they touch a deeper chord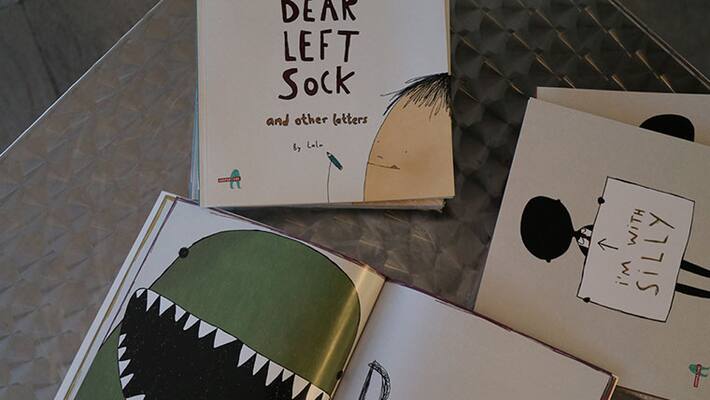 The Numa coworking space was turned into an artists hub for the day and art, stories and illustrations have taken centre stage. 
The Kadak collective, a group of eight artists and illustrators, has hosted their reading room session and it has some very relate-able graphic novels. 

Kaveri Gopalakrishnan, a member of Kadak (as in 'Kadak chai', as she describes) was at the venue helping people know about the collective. 

The beauty of stories told through these graphic novels is that they touch a deeper chord with people as they are based on subjects that are personal to each one of us. 

Kaveri draws what she goes through and feels like since it is not commission work she loves the liberty of expression.

Similarly, Khushnaz Lala tells stories through simple drawing that are closer to her heart, what she sees, feels, goes through is there on her books. 

Friends, family, school life, the feeling of not being one of the crowd, bullying, you find everything in her very simply drawn yet relate-able illustration books. 

She has published 3 books, I am with Silly, This is a very silly book, and Dear left sock and other letters were on display at the venue and they drew lot of attention. 
The book illustration workshop by Lala is all about learning to express yourself truthfully, and there were quite a good number of young attendees including an 11th standard girl student. 
The session started with a little bit of shaking legs to music to break the ice and an introduction of Lala herself. A little walk through her book and the session kicked started with Lala assigning activities for self-expression and dwelling deeper into self.
The turnout is pretty good, and youngsters were pretty excited to find a way to express themselves.
Last Updated Mar 31, 2018, 6:56 PM IST