Under 25 Summit: Cryptoparty and ways to protect yourself from hackers
Cryptoparty is a global movement to advocate and educates people about encryption.
Have 2-factor authentication is an available way to ensure that you are protected from hacking.
Public Wi-Fi is highly unsafe to use.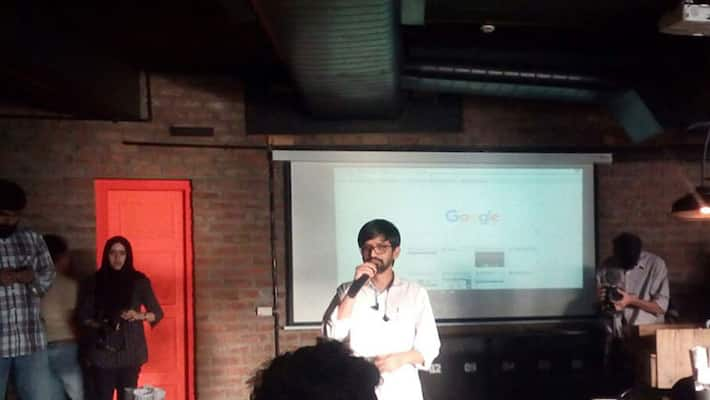 The importance of cyber security is something that none of us can deny. In fact, the growing usage of smartphones, access to free wi-fi, social media and now, after demonetisation use of these devices for financial transactions has exposed us to a vulnerable situation wherein our privacy is at stake all the time. 
Be it commoner or be it high profile celebrity, government head, or business tycoon no one is safe. The recent emergence of Legion and the global presence of Anonymous proves that cyberspace is not safe at all.
Here comes the Cryptoparty, a movement to educate people on the importance of encryption and its implications. At the Under 25 Summit Thejesh GN extensively spoke about Cryptoparty and why encryption is important at the present situation. 
Encryption is required to make communication safer and secure. There is a section of the society that debates the same on the ground of national security and threat posed by cyber savvy terror organisations and social miscreants, but according to Thejesh, it is the laws that need to be stricter rather than making encryption weaker, and also right to privacy should be exercised. 
Here are the ways to secure yourself in the cyberspace as suggested by Independent Technologist, Hacker, Traveler, Blogger, InfoActivist, Open data and Open internet enthusiast from Bangalore. 
Setting Passwords: 
1. If you can remember all your passwords means your passwords are easy and can be hacked without much effort, so create a password that is even harder for you to remember. 
For phones: 
1. For phones go for FDE which is Full-disk encryption available by default of iPhones and Android above 6 version. Rest you have to do manually.
2. Use the SIM lock option on your phones so that your SIM can only be accessed on your phone and not any other without the PUK code. 
3. Use Password Safe app to ensure that your phone passwords are protected.
4. Apps that you download also has access to data in your phones. Once downloaded go to app setting and change the access setting the way you prefer. 
Laptop and desktop:
1. Protect your social media accounts like Facebook and Twitter by changing the setting to have 2-factor authentication. Similarly, Gmail account also has a setting to have 2-factor authentication, and you should have it to ensure safety in the web world. 
Messaging through phones:
1. Whatsapp has encryption and is considered safe, but there is another app which is way safer than encrypted Whatsapp, which is Signal Private Messenger app. Try it if you need complete, secure communication. 
2, Try avoiding SMS since it has no safety feature for users. 
Use of public Wi-Fi:
It is a risky business, and virtual private network (VPN) is a secure mode of accessing the internet. 
The world of the internet is not safe, and your data needs protection. Thankfully, there are many fighting to secure your space, and also there are ways to it. So adopt these means to protect yourself. 
Last Updated Mar 31, 2018, 6:54 PM IST