Uttarakhand avalanche: Death toll rises to 8; 384 BRO personnel rescued, 6 critical
The Indian Army said the avalanche incident took place in Sumna area of Joshimath Sector in Uttarakhand's Chamoli district on Friday afternoon.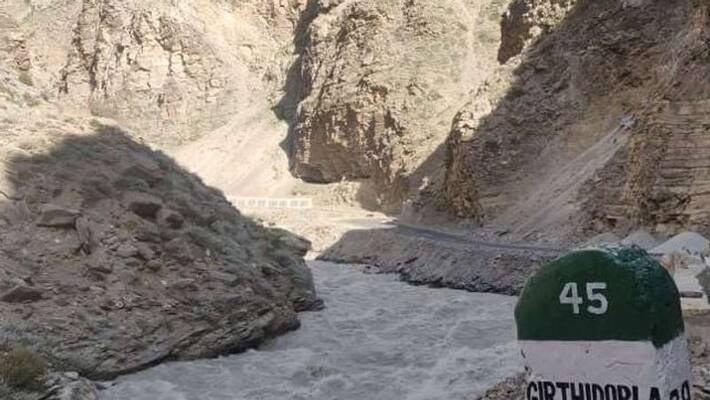 Dehradun: Even as rescue operations continue in Uttarakhand's Sumna area where an avalanche hit a Border Roads Organisation (BRO) camp on Friday afternoon, the death toll has risen to 8 and is expected to increase further.
After a glacier near Niti Valley in Uttarakhand broke off Friday, the Army on Saturday recovered eight bodies and managed to rescue nearly 384 people who were working at a Border Roads Organisation camp in the area till late evening.
A senior Army official said on Saturday that a rescue operation is continuing to locate other labourers who were in two separate camps. These are camps for labourers working on infrastructure, including one for road construction by the Border Roads Organisation.
Around 4pm on Friday, an avalanche hit a location about 4 km ahead of Sumna. The location is on the Joshimath-Malari-Rimkhim axis.
According to the Army, multiple landslides had also taken place in the area, snapping road access to the BRO camp. Rescue operations were hampered as a result. Teams of the Border Road Task Force (BRTF) were working to restore the road access.
"Road access is cut off at 4 to 5 locations due to multiple landslides. BRTF teams from Joshimath working to clear the slides en route from Bhapkund to Sumna since last evening. It's expected to take another 6-8 hrs to clear this complete axis," the Army said earlier in the morning.
An official mentioned that a BRO Camp "came under avalanche conditions during heavy snowfall in Sumna area of Joshimath Sector in Chamoli district of Uttarakhand" on Friday. As the rescue operations began, blizzard conditions kept rescue operations at bay till late evening".
It said mountaineering rescue teams and air support had been put on standby to aid in the rescue operations.
Union Home Minister Amit Shah had taken "immediate cognizance" of the avalanche incident in Sumna of Niti Valley yesterday. Uttarakhand Chief Minister Tirath Singh Rawat said the home minister had assured of all possible help and instructed the Indo-Tibetan Border Police to stay vigilant.
On Friday night, Colonel Manish Kapil, Commander, Border Road Task Force, had confirmed that a glacier had burst near Joshimath on the India-China border.
According to IANS, the National Disaster Response Force (NDRF) said water level in the Rishi Ganga river had risen by two feet.
The border roads task force from Joshimath is working to clear landslides and it is expected to be done by this afternoon.
Last Updated Apr 24, 2021, 12:43 PM IST