Tamil Nadu government extends total lockdown for one more week, know the rules
With increase in Covid positive cases, the Tamil Nadu has decided to extend its lockdown with severe restrictions from Monday onwards.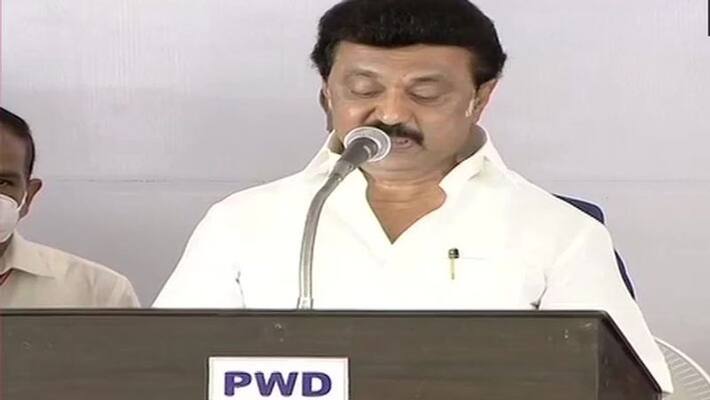 As Covid cases are surging in Tamil Nadu, CM MK Stalin announced a week-long lockdown from May 24.
The CM said that this time the lockdown will be in place with severe restrictions and all shops including provision and grocery stores will remain totally shut for a week.
As the tough rules are going to be applied from Monday, the public are given a breathing space till 9 pm today and tomorrow for purchase. The government will also allow both government and private buses to operate till 9 pm tomorrow.
This decision was taken at an all party meet on early Saturday.
What the lockdown rules say:
Medical shops like Siddha, Unani, Ayurveda and veterinary medical shops would remain open during the lockdown restrictions.
Vegetables and fruits will be supplied by the state horticulture department through vehicles. Local bodies administration must cooperate for this.
Work From Home for all private companies, banks, insurance companies and IT companies employees.
People associated with the media are allowed without any restrictions.
Except government departments associated with essential services no will be allowed outside for work purposes.
Hotels are allowed for parcel service between 6am to 10 am, 12 pm to 3 pm and 6 pm to 9 pm. Staff and delivery operators are allowed only during this time.
No restrictions on trucks carrying essential commodities and also in industry associated with agriculture products and inputs
E-commerce services will be allowed from 8 am to 6 pm
Vehicles for medical and funerals are only allowed for inter-district movement and e-registration at check point should be shown.
However, for the same purpose at intra-district travel, vehicles are allowed without e-registration.
Last Updated May 22, 2021, 6:05 PM IST