'States must keep oxygen demand under control, supply diverted for medical use': Union Minister Piyush Goyal
He said that 6,177 metric tonnes of oxygen have been finalized to be distributed to states after the meeting.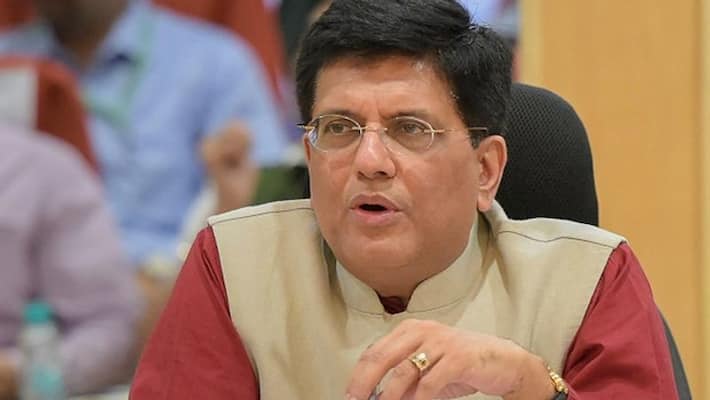 New Delhi: Amid a crippling shortage of life-saving medical oxygen in many Covid-hit parts of the country, Union Minister Piyush Goyal has advised states to keep the "demand under control" by containing the rapid second coronavirus wave that has triggered an unprecedented spurt in cases.
"State governments should keep demand (for medical oxygen) under control. The demand-side management is as important as the supply-side management. Containing Covid-19 spread is the responsibility of state governments and they should fulfil this responsibility," Goyal was quoted as saying by news agency ANI.
"If cases continue to rise unlimitedly, then it will pose a major challenge for the healthcare infrastructure of the country. We are with state governments, but they need to manage the demand and take concrete steps to contain Covid-19 spread," he added.
The government's move is aimed at plugging the oxygen gap in the country, particularly in the high-burden states - Maharashtra, Madhya Pradesh, Gujarat, Delhi, Uttar Pradesh, Chhattisgarh, Karnataka, Kerala, Tamil Nadu, Haryana, Punjab and Rajasthan - the letter from the Home Secretary's office said.
He said that 6,177 metric tonnes of oxygen have been finalized to be distributed to states after the meeting.
Of these tonnes, Maharashtra is slated to get the biggest share of 1500 metric tonnes of oxygen, Delhi to get 350 metric tonnes and Uttar Pradesh to get 800 metric tonnes, Goyal elaborated.
"Before Covid pandemic hit India, our daily medical oxygen consumption was around 1000-1200 metric tonnes. But on April 15, 4,795 metric tonnes of medical oxygen was used in the country. We've increased production capacity in last one year," the Union Minister said to ANI.
Home secretary Ajay Bhalla said the decision was taken following discussions by the empowered group of secretaries. Over the last few days, the group of secretaries has been working closely with state governments to ensure surplus industrial-use oxygen is re-routed. As a result, a central control room has been set up which is coordinating with states and matching availability with companies.
Last Updated Apr 19, 2021, 10:27 AM IST