Seven terrorists including Qaeda-linked outfit's chief gunned down in 2 separate encounters in J&K
Security forces gunned down seven terrorists, including Ansaar Ghazwa Tul Hind chief Imtiyaz Shah, in two separate encounters on Friday.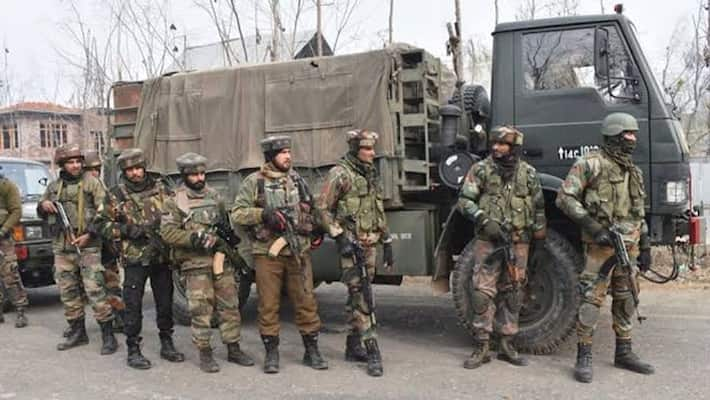 Security forces have "wiped out" the al Qaeda-inspired Ansar Ghazwat-ul-hind (AGH) terror group from the Kashmir Valley, a top police official said on Friday  — a remark that came after seven terrorists of the outfit, including its chief Imtiyaz Shah, were killed in two separate encounters in less than 24 hours.
Shah and an associate were shot dead in Tral after fleeing from a mosque in Shopian district's Jan Mohalla where they had been holed up along with five other terrorists who were killed there after the security forces used tear gas to smoke them out.
The security forces used tear gas shells to drive the terrorists out of the mosque in order to maintain the sanctity of the place of worship.
IG (Kashmir Zone) Vijay Kumar told reporters at a press conference in Srinagar that of the five militants killed in Shopian, two were affiliated to the Hizbul-ul-Mujahideen, one to the Lashkar-e-Toiba and two others to the AGH.
"We had sent in a militant's brother urging him to surrender last night, after sending the imam of the mosque where they were hiding. This morning, we sent his parents but still he refused to surrender," IG K Vijay Kumar said.
Among the five militants killed, four have been identified as Shopian residents, Muzamil Manzoor, Adil Ahmad Lone and Basik Ismaiel Bakshi, and Tral resident Younis Ahmad Khanday. The identification of the fifth militant is being ascertained, police said.
In the Tral encounter, the second militant killed has been identified as Zahid Ahmed Koka, a resident of Shopian.
Kumar congratulated security forces for carrying out the two successful operations in Shopian and Tral. Police said though both operations were over, the combing operation was going on at sites.
Last Updated Apr 10, 2021, 2:30 PM IST