SC seeks response from all states on 50% cap on Maratha reservation
The Supreme Court on Monday sought responses from all states on whether the 50% ceiling limit on reservation needs to be reconsidered.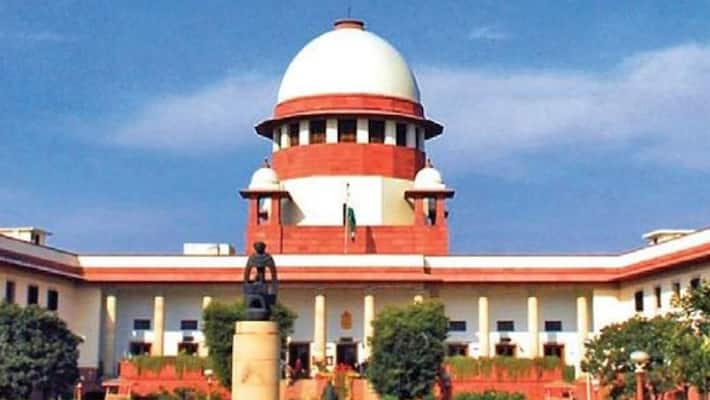 New Delhi: The Supreme Court on Monday issued notices to all state governments to get their response on whether Maratha reservation could be allowed beyond 50% limit.
The ceiling was imposed by a nine-judge Constitution Bench in the Indira Sawhney case in 1992, wherein the court strictly held that reservation cannot exceed 50%. However, the bench did indicate that in exceptional circumstances, reservation could be extended.
The court will recommence the day-to-day hearing in the matter on March 15.
A bench, consisting of Justices Ashok Bhushan, L Nageswara Rao, S Abdul Nazeer, Hemant Gupta and Ravindra Bhat, will hear the matter.
The petitioners had argued that the provision for 12% reservation for Marathas in jobs and 13% in admissions would breach the ceiling of 50% quota limit imposed by the Supreme Court itself in a landmark verdict in 1992.
According to Bar and Bench, the decision was taken after senior counsel Mukul Rohtagi, Kapil Sibal and AM Singhvi contended that the case involves an issue that impacts all states.
"The case involves interpretation of Article 342A of the Constitution and will affect every state," Rohatgi told the constitution bench of justices Ashok Bhushan, L Nageswara Rao, S Abdul Nazeer, Hemant Gupta and Ravindra Bhat," according to Bar and Bench. "I have filed an application that every state should be heard. The issue cannot be decided appropriately without hearing every state."
The bench also asked states to respond to a 2018 Constitution (102nd amendment) Act brought about by Parliament, which gave constitutional recognition to the National Commission for Backward Classes. Article 342A was introduced via the amendment, by which the competence of states to make laws on reservation for Backward classes was taken away.
Last Updated Mar 8, 2021, 3:30 PM IST