The map posted on micro-blogging site Twitter at 6:40 pm left out Kashmir. Shortly after the controversy erupted, Robert Vadra deleted the post.
Here's a controversy that Congress party's firefighters will find hard to defend. 
Sonia Gandhi's son-in-law Robert Vadra has landed in a spot of bother over his misrepresentation of the Indian map while expressing regret over the violence that rocked national capital New Delhi on Republic Day.
The map posted on the micro-blogging site at 6:40 pm left out Kashmir.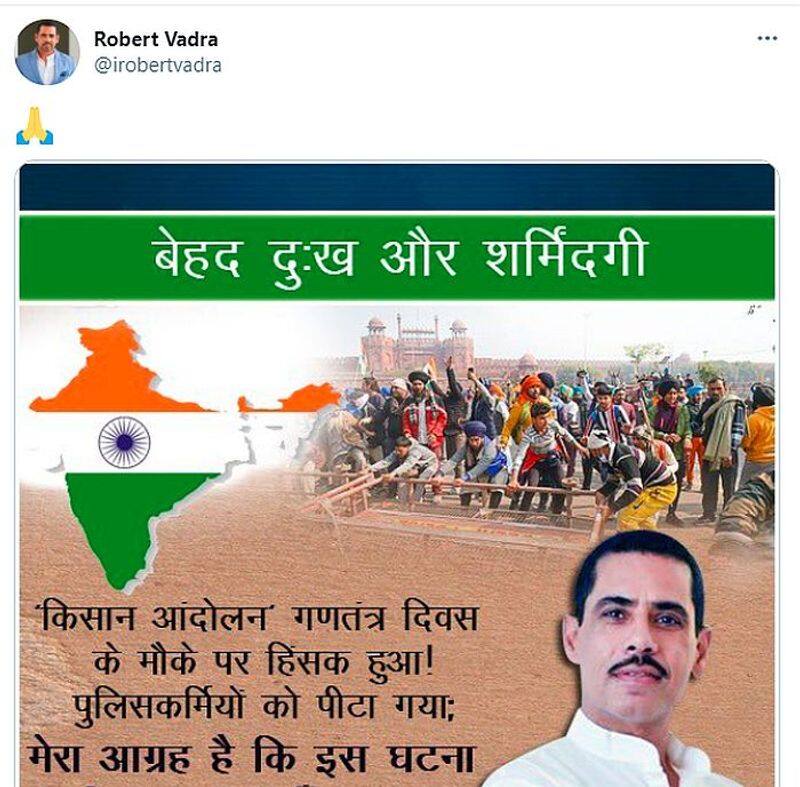 The tweet was deleted after the controversy erupted. But netizens were quick to take screenshots of the tweet.
This is not the first time Vadra has been caught sharing the wrong political map of India.
Back in June 2020, in the aftermath of the Galwan Valley clash along the Line of Actual Control, Vadra had shared the wrong political map while paying his condolences to the fallen soldiers.