Roads to be constructed and named after 'Kar Sevaks': UP DyCM Keshav Prasad Maurya
At an event, Uttar Pradesh Deputy CM Keshav Prasad Maurya has said that to honour of 'Kar Sevaks' who had come to Ayodhya in 1990, the state government will construct new roads and name them after 'Kar Sevaks'.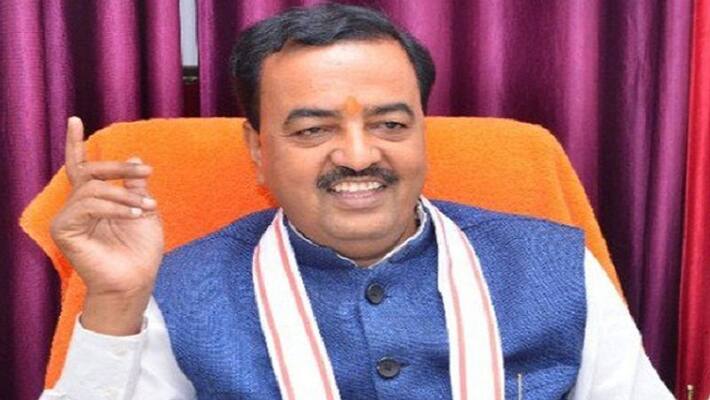 After renaming many places under its regime, the current Uttar Pradesh government now plans to construct roads in the name of 'Kar Sevaks'.
At an event in Ayodhya, Deputy CM Keshav Prasad Maurya while addressing a gathering, reportedly alleged that Samajwadi Party  'fired bullets' at the 'devotees' in 1990 October. And recognizing their sacrifices, the present government wants to honour those 'Kar Sevaks'.
"Kar Sevaks had come to Ayodhya in 1990 and wanted the 'darshan' of Ram Lalla. The then SP govt had fired bullets at the unarmed Lord Ram devotees. Many had died. Today, I announce that roads would be constructed in UP in the name of all such Kar Sevaks," Maurya was quoted as saying in the media.
Maurya's statements come at a time when BJP has been contemplating a change of guard during an election to Uttar Pradesh next year and Maurya was one among the names doing the rounds.
However, later the BJP said that the UP BJP will go to the election with CM Yogi's face.
In 1990 when Mulayam Singh Yadav was the CM, he had stopped BJP tallest Hindu leader LK Advani and thousands of devotees and 'Kar Sevaks' from entering the disputed site citing law and order issue.  Despite the warning, the Kar Sevaks entered by breaking barricades. The police were ordered to take action. As police ordered firing, 'Kar Sevaks' started to run and in the process, a stampede erupted resulting in killing over two dozens of devotees.
Meanwhile, in the firing alone 17 people were officially declared dead. 
Last Updated Jul 8, 2021, 5:16 PM IST