Rajya Sabha and Lok Sabha adjourned for the day amid Opposition uproar over fuel price
The Parliament was adjourned till March 10 following repeated uproar by the Opposition in both Houses over rising fuel prices.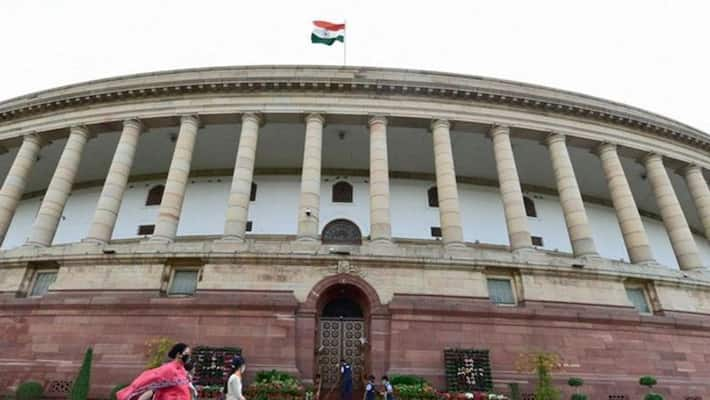 Both Rajya Sabha and Lok Sabha were adjourned till tomorrow amid protests by Opposition members over the rising fuel prices.
Both the Houses were adjourned and will meet tomorrow at 11 am.
When Lok Sabha reconvened at 12 noon, various papers and reports were laid while the protests continued. Several Congress members were in the Well, demanding a rollback of the fuel price hikes. DMK members were seen standing at their seats while Trinamool Congress (TMC) members did not protest.
Earlier in the day, Congress leader Adhir Ranjan Chowdhury raised an issue of what he called the "digital divide" in the house. Chowdhury alleged that the Lok Sabha television doesn't show what the opposition says while only broadcasting the treasury benches' statements. Speaker Birla asked him if he wanted the people in the country to see the slogan raising and disruptions. Chowdhury said protests were also part of parliamentary proceedings.
In Rajya Sabha, Union Minister Ravi Shankar Prasad was scheduled to move The Arbitration and Conciliation (Amendment) Bill, 2021 and Agriculture Minister Narendra Singh Tomar was to move The National Institutes of Food Technology, Entrepreneurship and Management Bill, 2019.
In Lok Sabha, The National Capital Territory of Delhi Laws (Special Provisions) Second (Amendment) Bill, 2021 and The Constitution (Scheduled Castes) Order (Amendment) Bill, 2021, were on the agenda.
Parliament faced repeated adjournments following constant disturbance by the Opposition over the rising fuel prices in the country.
Both Rajya Sabha and Lok Sabha were operating under curtailed hours of timing and social distancing norms amid Covid-19 induced norms.
Last Updated Mar 9, 2021, 4:24 PM IST