Rahul Gandhi slams Centre: Govt indulging in doublespeak, 'Made in India' slogan jumla
Gandhi's remarks came after foreign secretary Harsh Shringla on Thursday noted that despite the growth in the volume of the trade between the two neighbours, the trade deficit grew by 49 percent in the first nine months of this year.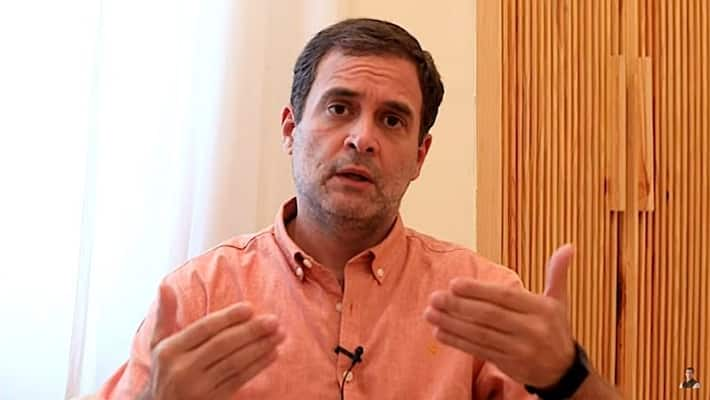 Congress leader Rahul Gandhi on Friday took a dig at the Centre accusing the government of "doublespeak" over the reports of an increase in trade deficit with China and dubbed the "made in India' slogan as 'jumla' (rhetoric).
His remarks came after Foreign Secretary Harsh Shringla expressed concern over the growing trade deficit with China as India's trade with it grew by 49% in the first nine months of this year.
"The Usual Doublespeak. #MadeInIndia #Jumla," he said in a tweet.
He also tagged a media report that said the trade with China grew by 49% with Shringla red-flagging the deficit.
Speaking at a seminar on "Leveraging China's Economy", Shringla also raised concern about the trade imbalance that has continuously been widening despite growth in the overall volume of the trade.
"Our trade deficit concerns are two-fold - the first is the actual size of the deficit. The trade deficit for the nine months period stood at US $47 billion. This is the largest trade deficit we have with any country. Second, is the fact that the imbalance has continuously been widening," said Shringla as reported by ANI.
"We have highlighted that widening deficit and increase in trade barriers are issues of concern. These have been regularly flagged at the highest level, most recently at the 2nd Informal Summit between our Prime Minister (Narendra Modi) and the Chinese President (Xi Jinping) in Chennai in 2019," he added.
The report said in the first nine months of this year, India's trade with China touched USD 90 billion, an increase of 49%.
Last Updated Oct 22, 2021, 4:52 PM IST