Puri Jagannath Temple reopens adhering COVID-19 guidelines
Jagannath temple in Puri was closed since March 25 when the Centre imposed a lockdown across the country to contain the spread of Covid-19.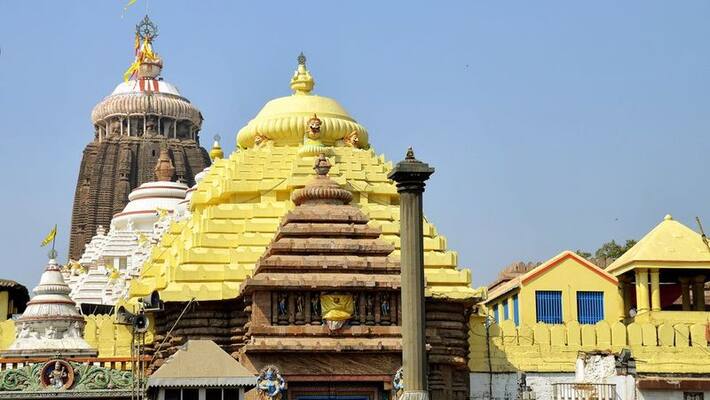 Puri (Orissa): The Shree Jagannath Temple in Odisha's Puri reopened for public today after a closure of over nine months due to the Covid-19 pandemic.
The famous Jagannath temple opened its door for only residents of Puri on Wednesday. People from outside the state have been allowed from today (January 3) onwards.
Devotees visiting the temple will have to produce Covid-19 negative certificate. A maximum of 17,000 people will be allowed to have darshan from January 3.
"They will mandatorily produce the report at a designated kiosk outside the temple. Around 15,000-17,000 devotees are expected to visit the shrine, daily. No one will be allowed to have 'Mahaprasad' on the premises of the temple," said Puri District Collector Balwant Singh.
A special Standard Operating Procedure (SOP) has also been laid out to ensure smooth darshan for devotees adhering to the Covid-19 guidelines.
·         It is mandatory for all devotees to wear masks at all times, inside and outside the temple.
·         Devotees should maintain physical distance at all times as per COVID guidelines.
·         Devotees should sanitize their hands before entering the temple.
·         Devotees are requested not to touch statues or idols inside the temple.
·         It is prohibited to take flowers/bhoga/deepa inside the temple. There will be big containers.
·         There will be no partaking of mahaprasad inside Ananda Bazar and Temple premises.  
·         There will be no lighting of deepa inside the temple by the devotees.
·         Chewing of tobacco/paan and spitting inside temple premises is strictly prohibited.
·         Parking of vehicles will be done only at Jagannath Ballav Math premises or any other designated place.
Last Updated Jan 3, 2021, 11:24 AM IST