PM Modi's Sherpa Piyush Goyal: G20 acknowledges India's leadership on global concerns
Among other issues, the G20 has endorsed India's stand that extensive Coronavirus immunization represents a global public good.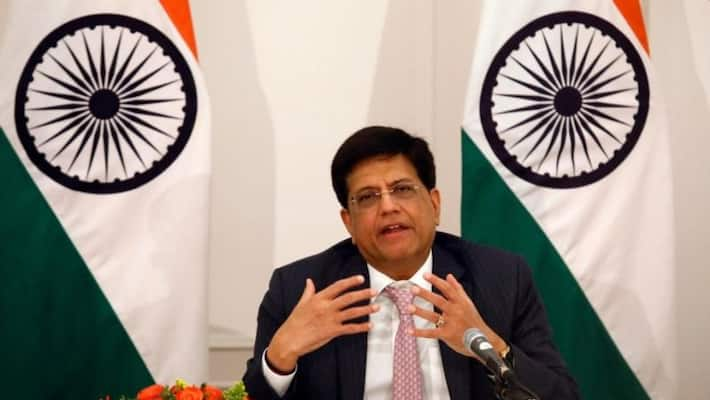 The G20 has acknowledged India's leadership on global concerns and supported New Delhi's views on many subjects that would come up during the summit, Prime Minister Narendra Modi's 'Sherpa' Piyush Goyal has informed. Goyal will help finalise the Rome Declaration, which will be endorsed by the Leaders at the G20 Summit.
While briefing the media during the ongoing meeting of G20 Sherpas, Goyal said that India fully supports the priority areas chosen by Italy. The G20 has endorsed India's stand that extensive Coronavirus immunization represents a global public good. With regard to mutual recognition of vaccine certificates, Goyal said that there was somewhat a broad consensus on this issue as all countries want to restore normalcy and restart travel. Goyal also said that as far as sustainable development and food security are concerned, India has reiterated that policies must safeguard the interests of small and marginal farmers, and conserve local food cultures.
On Climate Change and Environment, Goyal added that India has strongly spoken on the need for critical enablers for galvanizing global Climate action which includes commensurate, long term, concessional climate finance, commitment to adopt sustainable lifestyles, responsible consumption and production patterns, access to affordable and sustainable technology and importance of meeting SDG-12 targets,  especially by the developed countries. 
On Tax Reforms, he said that India has pushed the G20 to address the mismatch between the source of generation of profits and the jurisdiction where they are taxed. This will ensure that large MNCs pay a minimum effective corporate tax in the country of their operation.
He further said that India is going to take on the G20 Presidency from December 1, 2022, to November 30, 2023. It will also enter the Troika in December this year and will take the lead on the concerns being faced by emerging market economies in the G20 forum and developing countries.
Also Read
Jaishankar: India, France should have strong relations to promote flow of investment
India tests air-to-surface long-range bomb with accuracy
Last Updated Oct 30, 2021, 9:06 AM IST