PM Modi launches Ayushman Bharat Digital Mission, 'every Indian citizen will have separate health ID'
Addressing the nation, PM Modi said, "It's a special day for India. Under this scheme, now every citizen in India will have a separate health ID."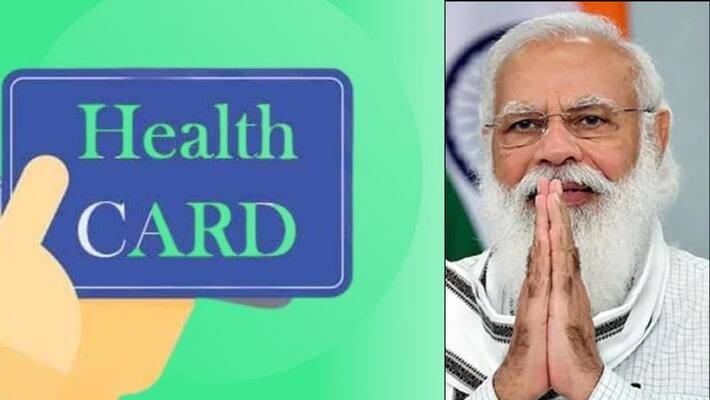 Prime Minister Narendra Modi on Monday launched the Ayushman Bharat Digital Mission also known as Pradhan Mantri Digital Health Mission or the National Digital Health Mission, via video conferencing.
PM Modi from the ramparts of the Red Fort during his Independence Day speech last year had announced this mission. National Digital Health Mission was announced by PM Modi from the ramparts of the Red Fort during his Independence Day speech last year, and is currently being implemented in a pilot phase in six Union territories, the Prime Minister's Office (PMO) noted in a statement.
The Ayushman Bharat Digital Mission nation-wide rollout coincides with the National Health Authority (NHA) celebrating the third anniversary of Ayushman Bharat Pradhan Mantri Jan Arogya Yojana (AB PM-JAY). Union Health Minister Mansukh Mandaviya is present on the occasion.
Addressing the nation, PM Modi said, "It's a special day for India. Under this scheme, now every citizen in India will have a separate health ID."
Currently, over 1 lakh unique health IDs were rolled out which were created under the National Digital Health Mission (NDHM) -- initially launched across six states and Union territories on a pilot basis on August 15.
PM Modi further said, "This digital health mission will play a big role in removing difficulties faced by poor and middle class in taking the treatment."
Also read: Coronavirus: India reports 26,041 new COVID-19 cases; recovery rate stands at 97.78%
Highlights of PM Modi speech:
·         The drive to strengthen the health facilities of the country, in the last 7 years, is entering a new phase today. This is not an ordinary phase. This is an extraordinary phase.
·         Today begins a Mission that has power to bring a revolutionary change in India's health facilities. 3 years ago, on Pt Deendayal Upadhyaya's birth anniversary, Ayushman Bharat Yojana was implemented. Happy that Ayushman Bharat Digital Mission being started nationwide from today.
·         When a person goes to a new hospital, he has to go through the entire process again due to lack of digital records: With this mission, any doctor can check the records.
·         From 'Rashan to Prashasan', UPI is reaching the common man...With 118 crore mobile subscribers, about 80 crore internet users and about 43 crore 'Jan Dhan' bank accounts, nowhere in the world would you be seeing such a huge digital infrastructure.
·         Ayushman Bharat Digital Mission will play a big role in eliminating problems in medical treatment of poor and middle class. Via technology, work done by Ayushman Bharat to connect patients with hospitals across the nation is being further expanded and given strong technology platform.
·         India has nearly 130 crore Aadhaar users, 118 crore mobile subscribers, 43 crore Jan Dhan bank accounts; such connected infra nowhere else in world. 
·         Today, I would like to express gratitude to all doctors, nurses, and medical staff of the nation. Be it vaccination or treatment of Covid patients, their efforts gave a huge relief to the nation and helped it in the fight against coronavirus.
·         With the free vaccine movement, India has administered about 90 crore vaccine doses, creating a record, certification has also been issued for the same. CoWin also has to be credited for this achievement. 
Last Updated Sep 27, 2021, 12:01 PM IST