Pakistani journalist Aroosa Alam 'disgusted' with Punjab Congress leaders' row over her ties with Amarinder
Aroosa said she would "never come back to India" as she was "hurt and heartbroken", reported The Indian Express.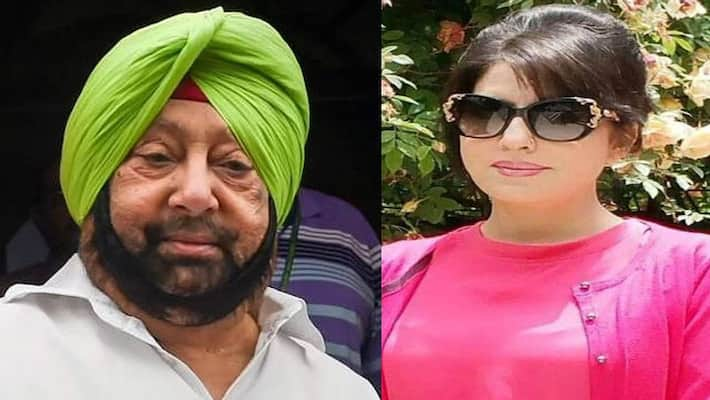 Pakistani journalist Aroosa Alam who has become the talk of the town in a bitter tussle between former Punjab Chief Minister Amarinder Singh and the Congress party, has said she was "disgusted" with Congress politicians.
On Tuesday, The Indian Express published an interview with Aroosa, in which she lashed out at Congress politicians who had accused her of having ties with the ISI.
Aroosa said she would "never come back to India" as she was "hurt and heartbroken", reported The Indian Express.
Speaking from Pakistan, Aroosa told The Indian Express that she was "extremely disappointed and disgusted with Punjab Congress politicians" and would never come back to India. She targeted Deputy Chief Minister Sukhjinder Singh Randhawa and state Congress chief Navjot Singh Sidhu, both of whom are bitter rivals of Amarinder.
Also read: Capt Amarinder Singh puts Aroosa Alam debate to rest with picture of Pakistani journalist with Sonia Gandhi
"I cannot believe that they can stoop so low. Sukhjinder Randhawa, PPCC chief Navjot Singh Sidhu and his wife (Navjot Kaur Sidhu) are a pack of hyenas. They are trying to use me to embarrass Captain. I want to ask them, are they so bankrupt that they have to invoke me for their political motives," she told The Indian Express.
Alam asked the Congress leaders to "grow up" and "put your house in order". Congress has lost its plot in Punjab. Who changes one's general in the middle of a battle?" she said, as she referred to Amarinder's ouster as the chief minister a few months ahead of the 2022 Assembly elections.
"They are a deeply divided House. Now please fight your battle on your own, why are you dragging me into this Punjab Congress and government mess? Now that they have dragged me into it, I can only say 'Your monkeys, your circus'," she added.
Following an unceremonious exit from the Punjab government, Amarinder has been under attack from several Congress leaders because of his friendship with Aroosa. Alam gained national attention after Punjab Deputy CM Sukhjinder Randhawa said that his government will probe her alleged links with the spy agency ISI. Amarinder's ties to Aroosa had invited scrutiny over a decade ago, during his first stint as chief minister.
Last Updated Oct 26, 2021, 1:10 PM IST