Karnataka-Kerala border Dakshina Kannada tops daily infections and COVID deaths' list
Amidst the fear of a 3rd Covid wave in Karnataka, Dakshina Kannada district is already showing signs of distress. The district not only borders with Covid hotspot Kerala but also tops infection and Covid death list. 438 new infections and 6 deaths were reported on Sunday.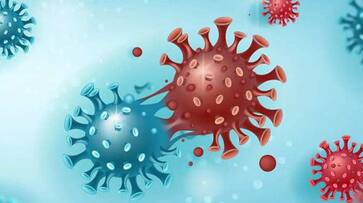 The latest Covid-19 bulletin from the department of health and family welfare has shown the worrying trend in districts bordering Karnataka especially from Dakshina Kannada (DK) which has the highest number of cases and deaths due to Covid.
As per the data, out of 1598 new infections and 20 overall deaths reported on Sunday evening, tops the list. The district reported 438 cases and 6 deaths.
Similarly, other bordering districts like Udupi and Kodagu also has witnessed a spike. While Udupi reported 129 cases, 83 cases have been reported from Kodagu.
Bengaluru witnessed mayhem during April and May due to the second wave outbreak and shortage of liquid oxygen necessary for patients complaining of breathing difficulty due to Covid, can now relax a bit as its daily infection count has come down and the city reported 348 cases and just one death.
However, the top officials have issued orders from containment in areas with 3 plus cases and tracking testing on travelers from Kerala and Maharashtra. The BBMP also has arranged Covid Care Centre and hotels for quarantine purposes for those who come don't provide negative certificate and those who test positive during testing at Railway station, airport and bus stop that received passengers from these places.
As per data, 29.17 lakh people were infected from Covid since March 2020 and among them, 28.57 lakh recovered. While 36,793 people succumbed to Covid complications, there are 23,930 active cases.
Anticipating the spread of infection from neighbouring Kerala and Maharashtra, the state government-imposed restrictions on travelers from these Covid hotspots and have intensified the vigilance in the border.
CM Basavaraj Bommai also announced weekend lockdown in eight districts sharing borders with Kerala and Maharashtra and imposed night curfew on all days. On Friday following which the police and officials were out on street to strictly implement the government order.
Last Updated Aug 9, 2021, 2:41 PM IST