Karnataka Wakf Board withdraws circular prohibiting use of loudspeakers for morning azaan
The Karnataka Wakf Board revised its circular stating nothing will prevent morning azaan over the loudspeaker by complying with the prescribed standards.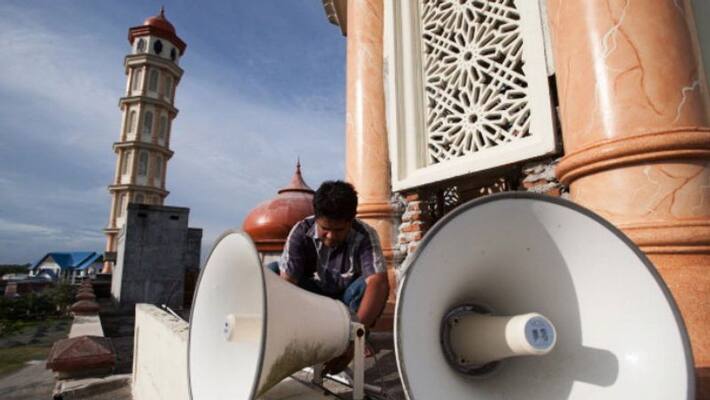 Bengaluru: After facing flak from the community over its order prohibiting the use of loudspeakers at mosques from 10 pm to 6 am, the Karnataka Wakf Board on Wednesday made it clear that the new directive will not stop morning azaan being called using loudspeakers by complying with the prescribed decibel limits.
"The contents of the circular have been misrepresented. The prohibition on using loudspeakers was misinterpreted as a prohibition for morning azaan, which is not correct, despite clear instructions that loudspeakers shall be used only for azaan, important announcements such as death, the timing of burial, the sighting of the moon, etc," the board stated in its latest circular issued on Wednesday.
The board had issued a circular to all the mosques and dargahs in the state directing them not to use loudspeakers between 10 pm and 6 am. The circular mentions that the ambient noise level caused then have "deleterious effects on human health and the psychological well-being of people".
Further underlining the "silence zones", the circular said any violation will be liable for penalty. "The areas comprising not less than 100 metres around hospitals, educational institutions and courts are declared as silence zones.
"Whoever uses sound amplifier or burst sound-emitting firecrackers, uses a loudspeaker or public address system in a silence zone is liable for penalty under the provisions of the Environment (Protection) Act-1986," the circular read.
The circular had stated loudspeakers should be used only for "azaan" and other important announcements, whereas the congregational Salat, Jumma Qutba, Bayans, religious socio-cultural and knowledge-based functions shall be performed with the speakers installed on the premises of the mosques and dargahs.
Last Updated Mar 18, 2021, 12:04 PM IST